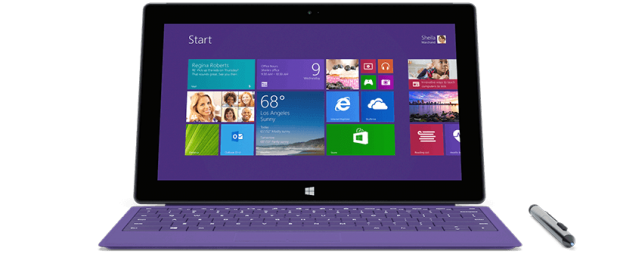 Does Microsoft finally gets marketing? Hard to say, but it looks like they may have learned a thing or two from the past because the new Surface 2 and Surface Pro 2 advertisements are not gut churning. The past adverts for the Surface RT and Surface Pro were like dance numbers; for some reason Microsoft had forgotten about highlighting the specs for each device. This time around though, things are much better to the point where we want to go out and pick up a Surface Pro 2.
The add highlights the key features of both the Surface 2 and the Surface Pro 2. You'll see such things as new Kickstand, the pen, Microsoft Office and the camera. However, the way Microsoft goes back and forth between the two tablets could confuse consumers to believe they have the same features, which is not the case. AS you may already know, the Surface 2 runs Windows RT, while Windows 8.1 powers the Surface Pro 2.
If a recent Reddit post is anything to go by, future ads will continue to showcase why consumers should purchase a surface by highlighting more features and several ways the devices can improve productivity and life. Furthermore, Microsoft is aware of the hate many folks had for the previous ads, so expect the company to keep moving in the right direction.
The Surface 2 and Surface Pro 2 both go on sale on October 22 for $449 and $899 respectively.
Related Posts