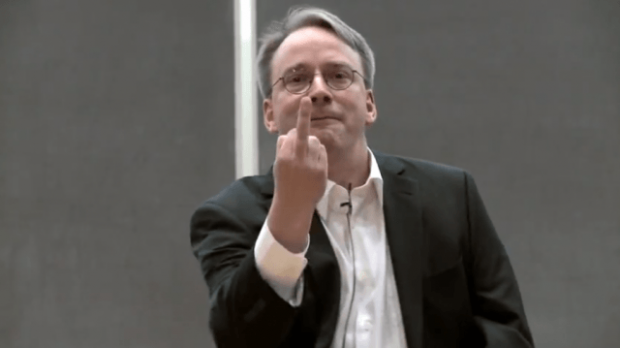 Last year, Linus Torvalds cited NVIDIA as the single worst company developers have to work with when it comes to Linux. In the end, Torvalds bestowed upon NVIDIA the middle finger, which got Linux fanboys up in an excited frenzy. Now, after years of treating Linux as a second-class citizen, NVIDIA has finally succumbed to pressure and has chosen to travel on the road of peace and tranquility.
NVIDIA support for Linux is not all that bad for its proprietary drivers, which work wonderfully. However, the problem lies in its open source driver called Nouveau, which is very horrible. Believe us, we've had experiences with this kind of thing. Indeed, if you're planning to go Linux, right now the best option is to have an AMD card inside your machine for best results — but NVIDIA is looking to change that.
"NVIDIA is releasing public documentation on certain aspects of our GPUs, with the intent to address areas that impact the out-of-the-box usability of NVIDIA GPUs with Nouveau. We intend to provide more documentation over time, and guidance in additional areas as we are able," said Nvidia's Andy Ritger.
Linus Torvalds later responded to NVIDIA's stance on supporting Linux with the following:
"I'm cautiously optimistic that this is a real shift in how Nvidia perceives Linux. The actual docs released so far are fairly limited, and in themselves they wouldn't be a big thing, but if Nvidia really does follow up and start opening up more, that would certainly be great.

"They've already been much better in the ARM SoC space than they were on the more traditional GPU side, and I really hope that some day I can just apologize for ever giving them the finger."
We'll keep an eye on the development of this story because there's a chance Linus might revert back to the finger once more.
[via Arstechnica]
Related Posts