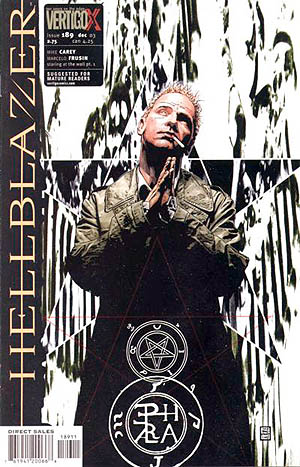 Since Marvel decided to enter the realm of TV with S.H.I.E.L.D, DC has been kicking things into gear by announcing several series set for 2014. The latest to come from the  Warner Bros. and DC camp, is a TV show based on the John Constantine comic book. If you're a fan of DC, then you might have seen the movie back in 2005; was a decent film with Keanu Reeves as the main man.
According to the Hollywood Reporter, the series will feature on NBC, and the story will be written by no other than David Goyer. Who is he? The same man who wrote the story for Christopher Nolan's Batman movies, and Zack Snyder's Man of Steel. Yes, the stench here reeks of possible quality if David Goyer puts pen and paper to good use.
Furthermore, we understand that Daniel Cerone, the man behind the first three seasons of Dexter and the Mentalist, is the executive producer for Constantine. He'll work directly on the project with Warner Bros. and DC Comics to give us viewers a kick ass first season.
Recently, it was announced that the Flash will feature in three episodes of Arrow Season 2 and that a TV series named Gotham is being prepped to feature on Fox. Gotham will focus on the early life of Batman's Commissioner James Gordon before he met the Bat and before he became Commissioner.
[via Hollywood Reporter, image via Wikipedia]
Related Posts