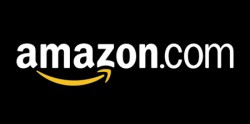 Amazon is rumored to partner with HTC and enter the smartphone market with its Kindle phone. Rumors of the Kindle phone have been doing rounds for several years after Amazon first introduced Kindle Fire with heavily customized Android OS. Now a report by Financial Times points towards an Android smartphone making its way in the market.
According to the Financial Times, people close to the source have information that a total of three devices are being planned and one of the three products is in advanced stages of development. Another source has said that the launch timetable is constantly changing and if the reports are true and if Amazon gives the device a go, we may not see the product launch until next year.
The report comes at a time when HTC is having a downfall and reporting quarterly losses and thus is said to be "always exploring for new opportunities." HTC was the company to partner with Facebook and bring the "Facebook" phone earlier this year called as HTC First which didn't grab much attention from the consumers and failed as a product in the market.
Amazon is known for selling its Kindle series of tablets and generates most of the revenue from sale of their content through those tablets. Amazon have their own store for Android apps, music, videos and not to forget their books. With the launch of a new phone, Amazon could get even more people to buy their content. These are just rumors and we won't know anything until any one company announces the news of their collaboration.
[via bgr]
Related Posts