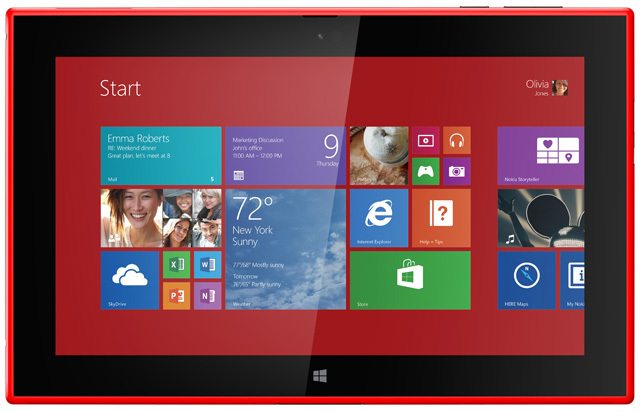 Nokia Lumia 2520 is the first tablet with Windows RT from the Finnish manufacturer offer, equipped with AH-IPS screen of 10.1 inch and 6.7MP camera, that support 4G LTE for mobile broadband connections provided as standard. Optionally, the tablet can be purchased along with a detachable keyboard and touchpad equipped with auxiliary battery, which adds another 5 hours of battery life and allows you to use the tablet like a laptop.
The new Nokia tablet with design inspired from the Lumia series phones will arrive first in the United States, Britain and Finland, followed other markets to be covered later. For the asking price, Lumia 2520 provides the RT version of the Windows 8.1 platform, pre-installed with the Microsoft Office and Outlook applications suite. The software package is completed with the HERE Maps application which comes with a complete set of maps that allows GPS navigation in offline mode, or access to the Nokia Music service.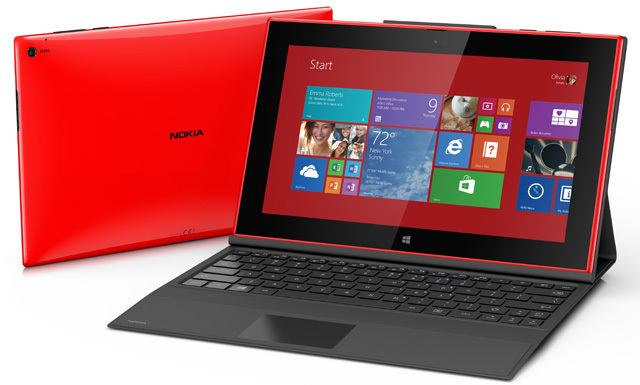 Perhaps more interesting is its hardware, which comes with Full HD screen based on a AH-IPS matrix. Recommended by high brightness and low reflection index of the surrounding objects, its screen protected behind a Gorilla Glass 2 shield is likely to impress films and multimedia enthusiasts. The experience is completed with a set of stereo speakers located on both sides of the screen. For videoconferencing sessions we have a 2MP webcam, fitted with wide-angle lenses that extend the field of vision. Along with the pictures, the tablet is able to film in 1080p/60fps format.
Powered by a Snapdragon 800 chipset (quad -core CPU at 2.2GHz) is filled with 2GB RAM and 32GB internal storage, expandable up to 32GB by adding a microSD card, or more if we include SkyDrive storage online service provided by Microsoft. Along with LTE module with support for mobile broadband connections at speeds of up to 150Mbps, we have access to WiFi N networks, GPS receiver GLONASS enabled, Bluetooth 4.0 LE and NFC.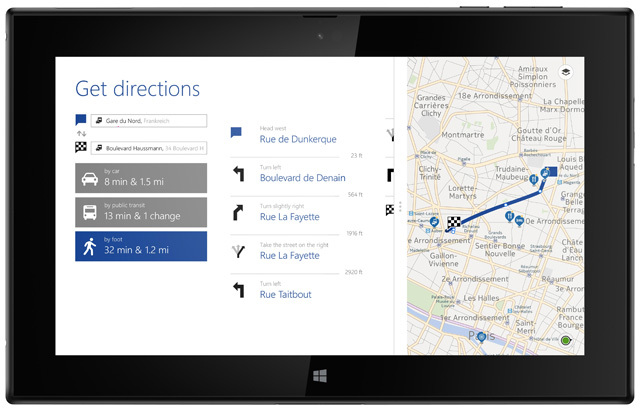 Available for a fee of $150, the optional keyboard add two full-size USB ports and autonomy of 11 hours for a total of 16 hours of mobility. Taken separately, the tablet with 8000mAh battery measures 267 x 168 x 8.9mm and weighs 615 grams.
Nokia Lumia 2520 is available in white, black, red and cyan, for the sum of $499 although geographic availability isn't clear. Assuming people even care enough to buy one.
[via engadget]
Related Posts