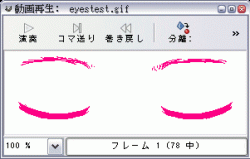 Molly Soda is one of many artists who are changing the way we think about art and has just recently sold her first auction piece at the Paddle ON art show, which was held at the prestigious Phillips auction house in New York last week.
Molly, who is 24 years old, was born in Chicago, and uses Tumblr to post her various works of art.  Over the past few years, her renown collection has grown and on her Tumblr page can be seen a variety of artwork, from GIFs to selfie performance pieces as well as artistic photographs.  She has sold her artwork before, but always on a commission basis, and according to The Verge, she sometimes asks her followers for donations in exchange for customized GIFs.
The Paddle ON show was called the first digital art auction and among many other pieces of fine art was Molly's "Inbox Full" video.The video is a performance art piece in which she reads her entire Tumblr inbox, which is 8 hours long and was performed in one take, and is her first art piece that she has put up for auction.  The video sold at the auction for $1,500.The rest of her art can be viewed on her Tumblr page at mollysoda.tumblr.com.
As with any new movement, whether it's art or in any other aspect of life, Molly understands that there will be people who do not quite understand the work that she is doing.  "I think a lot of people have issues making money off the work, because it's not a physical thing," she says to The Verge.  "It's like 'You're not an artist.  Where is your painting?"
But as generations change and emerge into the world, so do new perspectives, and change is inevitable.  Digital art is a new way for people to express themselves and people like Molly are taking advantage of it, and she isn't alone either. Let us know in the comments below if you've tried to swindle money out of rich people in a similar manor
[via The Verge, image via mollysoda.tumblr.com]
Related Posts