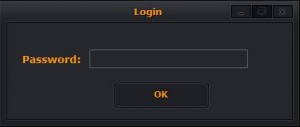 One of the main advantages of having a portable lock screen app is that you can use it on any computer. This can be handy especially if you are using a public or shared computer. So instead of using the computer's default lock screen feature, you can opt to use a portable lock screen application such as Desktop VLocker. Through this app, you can lock/unlock your desktop screen using a secure password.
What Is It and What Does It Do
Main Functionality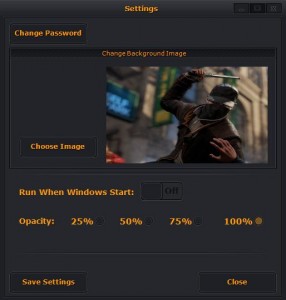 Desktop VLocker is a free lock screen application for Windows. It is a portable program that you can store on your USB flash drive and it is mainly used to lock any computer screen with a secure password. With this app, you are allowed to set your own password so it is not necessary for you to use the password that was already attributed to the default lock screen of your computer. Since this a portable app, there is no need for you to install the program to your computer but you can opt to run the app directly from your computer's hard drive.
Pros
Clean, stable and easy-to-use user interface
No lags, glitches or forced close errors
Portable, no installation required
Can automatically lock your computer using a secure password
Lightweight, doesn't take too much space in your computer or USB flash drive
Customizable lock screen background image and password – you can also set the opacity of your lock screen to 25%, 50%, 75% or 100%
Cons
No hotkey support
Doesn't work on computers with multiple screens or monitors
There is no option for adjusting the lock screen background image size and orientation
No support for "password hints" and "password reset"
Discussion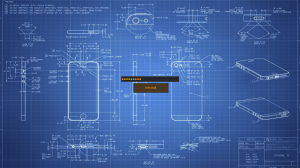 Functionality wise, Desktop VLocker is a stable and reliable lock screen application. It is also portable so you can just store it inside your USB flash drive or if you want, you can directly launch it from your hard drive without installing it on your computer. This also means that you can use this app on any computer so it doesn't matter if you are using a shared or public computer.
To use this app, the first thing that you need to do is to download its RAR file and then you unzip the executable file from the RAR archive. Once done, double-click the executable file to launch the application and then key in your preferred password. Re-type your password to confirm. After this, you will be prompted to log-in using your chosen password. If the password that you have provided is correct, you will then be taken to the app's main window. In the main window, you will see its three main control buttons – About, Settings and Lock Desktop.
The Settings button is intended for you to customize and set your Desktop VLocker lock screen background image, opacity and password. You can choose any photo or wallpaper as your lock screen background image and you can also set the lock screen opacity to 25%, 50%, 75% or 100%. As for the password, it would be best for you to create one that is difficult to guess but easy to remember. Just make sure that you can clearly remember your password or else, you won't be able to unlock your computer screen without doing some drastic actions. Moreover, it is not necessary for you to use the password that was already attributed to the default lock screen of your computer. You are free to use or create a different password. Once everything is all set, you are now ready to click the "Lock Desktop" button. Once locked, no one else can unlock or open your lock screen.
All in all, Desktop VLocker works just fine. It is not something that you can really call as "state of the art" but it is very reliable. It doesn't crash. It doesn't have those annoying forced close errors. Nevertheless, this simple and straightforward lock screen application does have a couple of drawbacks. One good example of this is the app's inability to support hot keys which is quite a bother especially if you're in a hurry to lock your computer. Another downside of this app is the fact that you cannot set a password hint plus there's no option for password reset or password recovery.
Conclusion and Download Link
Despite its notable downsides, I can still say that Desktop VLocker is a good lock screen application for Windows. It may lack in certain aspects but if you are just looking for a simple and portable tool to lock your computer screen, I highly suggest that you try this app. It will definitely come in handy especially if you are working on a very important project using a shared computer.
Price: Free
Version reviewed: 1.0
Supported OS: Windows XP, Windows Vista, Windows 7, Windows 8 and 8.1
Download size: 108.1KB
VirusTotal malware scan results: 7/48
Is it portable? Yes
Related Posts