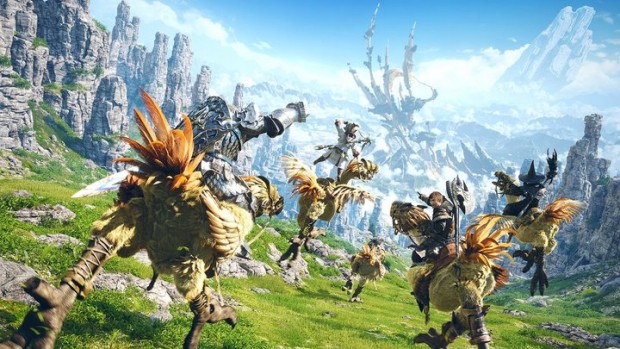 Square Enix has announced that Final Fantasy 14:  A Realm Reborn, will be coming to PS4 in April of 2014, after a beta which will start on the 22nd of February.
The game is already currently available on PC and PS3. Those who already play it on the PS3, but have a PS4 now too, will be able to upgrade and bring over their character and data for free.
Final Fantasy 14 has had a tumultuous run to be sure. It was first released back in 2010 but was met with a flurry of criticism. Square Enix didn't give up on it though, and instead, decided to the remaking of the game and integrate it into the story as well, thus the add on title, "A Realm Reborn". The newest version came out on August 27 for PC and PS3, and though there were some server issues, that is something that is not uncommon for an MMO, and has been met with critical appraise.
Though the game doesn't exactly break out in any particular way as far as MMOs are concerned, it does have an interesting job system and one that allows characters to change their jobs, allowing for more unique character creations. In this newer version the graphics have been scaled back a bit, but this only helps the game run more smoothly on mid to high range PCs.
While it may not ever match up to the numbers World of Warcraft has, the game already has over 1.5 million users, and hopefully will be around for a while.
Related Posts