Firefox was one of the first browsers to add tabs to browsers. Soon after, any browser worth a salt adopted tabs. Those tabs at the top of the Firefox and Chrome browser can be customized. Firefox/Chrome don't have that many customization options for the tabs unless you download the FoxTab add-on/extension.
FoxTab is an add-on/extension which you can add to both the Firefox and Chrome browser. It adds innovative 3D tabbed browsing to the browsers. The add-on's Flip Mode gives you a 3D tab flipper, comparable to Windows Aero Flip 3D, and six alternative tab layouts.
To add this add-on, open the FoxTab website in your Firefox or Chrome browser. Click the Download Now option, and then select Install Now. Then click the Restart Firefox option to add FoxTab to your browser. Select an empty tab to open the new tab preview page in the shot below.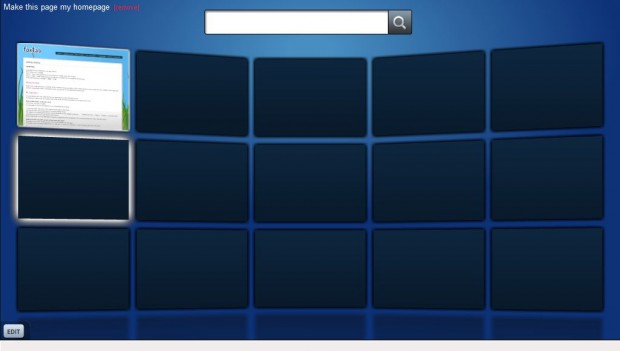 Previews of the open tabs are displayed in the boxes. Select Tools > Add-ons to open the Firefox Add-on window. To customize the tabs select Options on the FoxTab add-on to open the window in the shot below.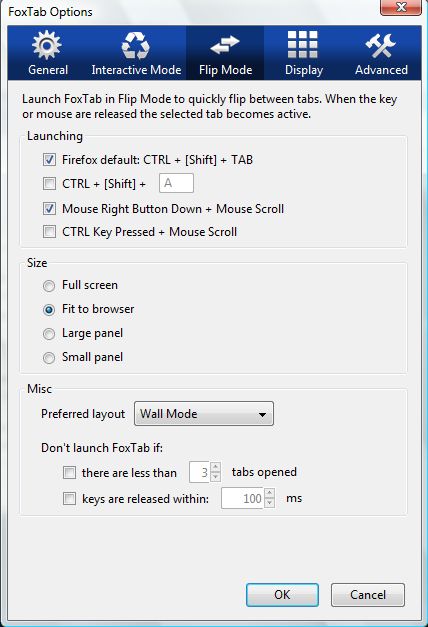 From that window select Flip Mode. Click on the Preferred layout drop-down list, select 3D Stack and then OK. Then press Ctrl + Tab simultaneously to flip though tabs. The 3D Stack layout will flip through 3D tab windows as below.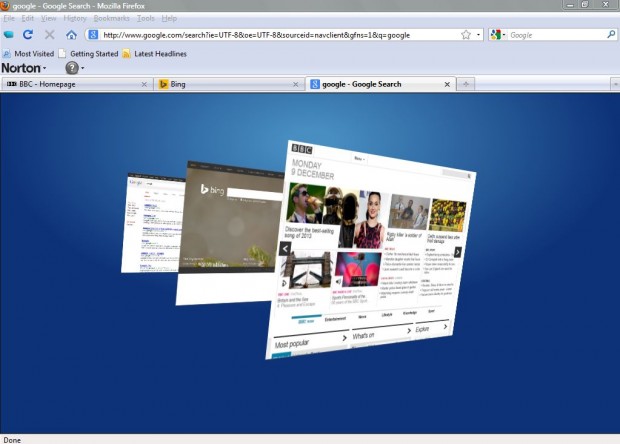 FoxTab also includes an Interactive Mode which provides further 3D customization options for the tab preview page. With the tab preview page selected, press Ctrl + Q to open Interactive Mode. Then click on the Select a 3D View option at the top right to customize the angle of tab preview windows. Select the adjacent Choose Your Theme option to change the background colors of the tab preview page.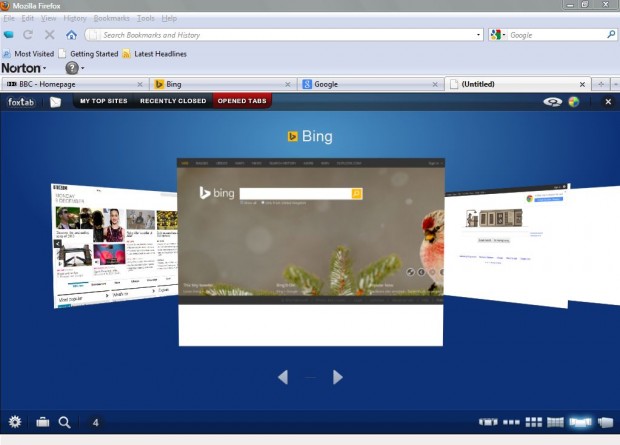 At the bottom right of the Interactive Mode window there are further layout options such as Carousel, Row, Grid, Page Flow and Stack. When selected, this change the display layouts of the tab previews.
FoxTab's Flip Mode and Interactive Mode have plenty of options for adding 3D tabs to both the Firefox and Google Chrome browsers. The add-on transforms the browsers' two-dimensional tab previews into innovative 3D alternatives.
Related Posts