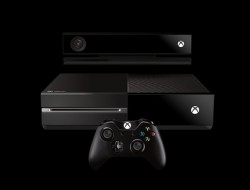 Xbox which was released on 22 November one was one of the biggest launches this year accompanied by its rival Playstation 4 and selling over more than one million consoles throughout the world in less than a day . Early adopters of the Xbox one might have expected that the online game store would include mainly demo games and while there are some demo games available , its not easy to locate it . So today we are gonna drive you through a short tutorial on how to download free demo games on your brand new Xbox one .
BEFORE WE BEGIN
Make sure that you're connected to the internet
HOW TO DOWNLOAD DEMO GAMES ON XBOX ONE
Step 1 : Say "Xbox On" to turn on your console
Step 2 : Open the "Bing Search Bar in the main menu or, using the Kinect voice recognition, use the "Xbox" followed by "Bing" command
Step 3 : You'll be asked for a voice query , say "Demos"
Step 4 : Done! Now you should see a new screen displaying the demos available for download
CONCLUSION
Once you follow the above steps and know properly how you can get to the demos section then it's not hard to locate it . However Microsoft must be waiting for a larger selection of demos in order to launch its demo's section properly .
[via Redmond Pie]
Related Posts