Google Chrome browser has a variety of extensions which transform its new tab page. Among them is the Incredible StartPage extension which is a productive replacement for the Chrome new tab page. With this extension you can add all your browser bookmark shortcuts to the tab page, notes, and check out links to recently closed tab pages and most visited sites.
You can find the extension at this page. Click on the + Free option to add it to the Chrome browser. If you already have other New Tab Page replacements, such as the IOS 7 New Tab Page extension, you might have to switch them off. Click the Customize Google Chrome option > Settings > Extensions. Then click on the Enabled check-box next to tab page extensions, and make sure that the Incredible StartPage extension is enabled. Click on the New Tab Page to open the extension in the shot below.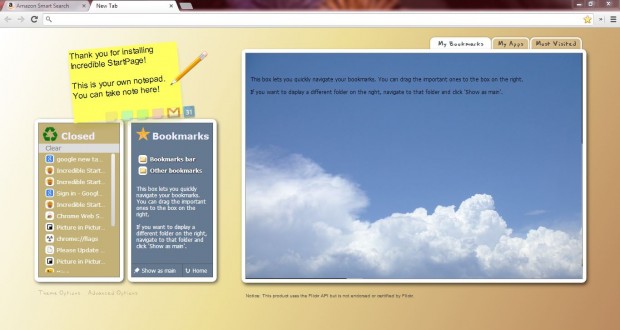 To add all your bookmarks inside the customizable bookmark frame, click on the Bookmarks bar option; and then select Show as Main. Then the bookmarked pages in the folder should be added within the frame as below. If you select the Home and Show as Main options, the bookmarks will be removed from the frame.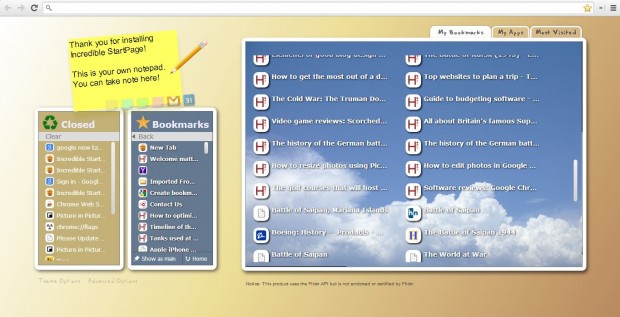 Aside from bookmarks the frame includes a couple of other tabs. My Apps shows your Chrome Web apps. The Most Visited Tab has links to your most frequently visited sites. When that tab is first selected a prompt appears to request for addition permissions. Those permissions show your most visited sites and favicoms in the Startpage.
The frame background is customizable. Click Theme Options to open the options below. From there you can select alternative frame background themes by selecting Nature, Star, Sunset etc. In addition, alternative background colors for the tab page can be added by selecting one of the small color boxes.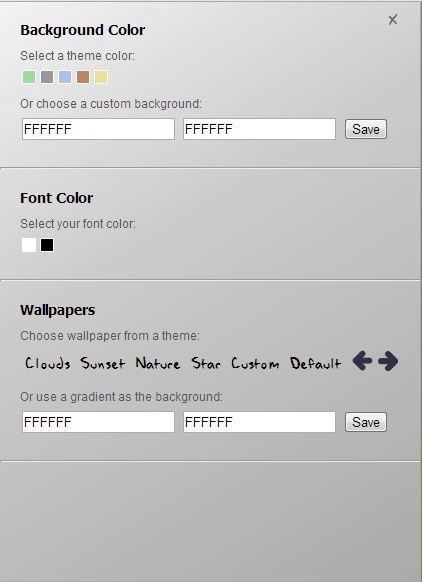 This extension also has a notepad. You can add additional website URL's to the pad, or perhaps website account details. Click Advanced Options and select an alternative font for it from the NotePad Font drop-down list. Then select Save and reload the tab page.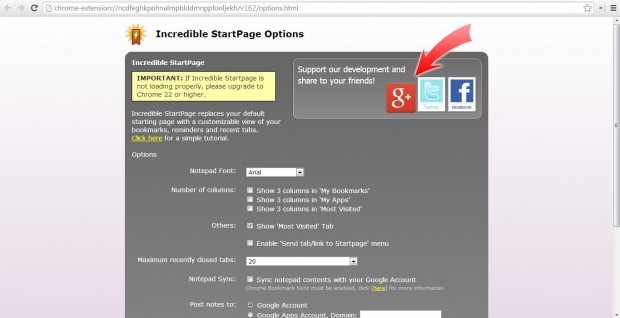 The Incredible StartPage certainly gives the Chrome New Tab Page an overhaul. With bookmark shortcuts, Chrome apps and recently closed tabs included it's a great addition to the browser.
Related Posts