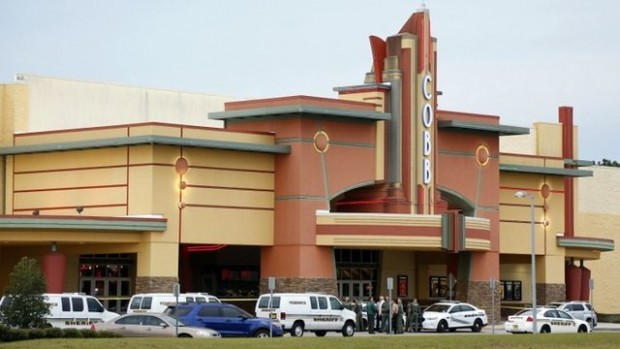 Chad Oulson, who lived in Florida, has been shot dead for texting in a movie theater.
The man who shot him is 71-year-old Curtis Reeves, a former police officer, who decided to fire his gun at Oulson a number of times after his repeated requests that Oulson stop texting during the movie went unheeded. According to witness Charles Cummings, the person Oulson had been texting was his three year old daughter.
It seems that an argument between the two had broken out while they were waiting to watch the film, Lone Survivor, implying that Oulson had been texting during the pre-show or previews. The theater in question was Cobb Grove 16 cinema, which is located in Wesley Chapel.
"Three seconds, four seconds later, the argument starts again," Cummings said."Their voices start going up; there seems to be almost a confrontation. Somebody throws popcorn, I'm not sure who threw the popcorn, and, bang, he was shot."
"It's crazy. I never thought something like this would happen at our theatre," Leny Vega,one of the cinema's employees, said to ABC News.
Oulson's wife, Nicole, was also injured during the altercation, but her injuries aren't life-threatening.
[via BBC News]
Related Posts