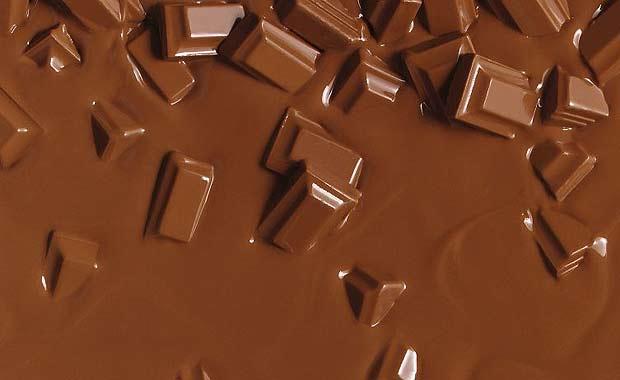 Hershey's has decided to jump onto the 3D printing bandwagon and eventually come out with chocolate that has been 3D printed.
The Hershey Company has decided to partner with 3D Systems, who have recently revealed the ChefJet 3D Pro printer at CES 14  in Las Vegas. The 120 year old chocolate company will use this new technology to create chocolate that has been 3D printed.
"Whether it's creating a whole new form of candy or developing a new way to produce it, we embrace new technologies such as 3D printing as a way to keep moving our timeless confectionery treats into the future," William Papa said. Papa is the Hershey Company's vice president and chief research and development officer.
The ChefJet 3D Pro printer will allow Hershey's to make chocolate layers that are as thin as 0.05 mm, and if this tech works out, it will allow for some incredibly creative and delicious designs.
This new food-safe 3D printer from 3D Systems will be available in the second half of 2014 and it will probably be a little while before it makes it into the home. According to 3D Systems, the cost will be in the "sub-$10,000 range", but according to their Creative Director for Food Products, Liz von Hasseln, it will allow chefs a new level of creativity.
"Food is an incredible platform for creativity, experimentation, and celebration and we are thrilled to place these powerful 3D printers in bakers and chefs' kitchens," said von Hasseln. "We invite leading pastry chefs, restaurateurs and event planners to join us in bringing 3D printing into the kitchen."
Unfortunately, there is no word yet as to when this new 3D printed chocolate from Hershey's will arrive.
[via The Drum, The Telegraph, 3D Systems]
Related Posts