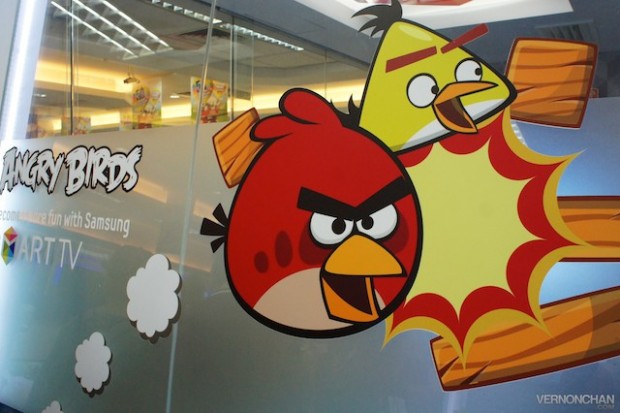 Rovio, the Finnish company behind the massively successful Angry Birds franchise, has denied any collaboration between themselves and the NSA.
In yet another bit of information released by Edward Snowden, he claims that the NSA uses security weaknesses within apps like Angry Birds as another way to collect data on people. As you can imagine, Rovio is not happy about this, and vehemently denies working with the NSA.
"[Rovio] does not share data, collaborate, or collude with any government spy agencies, such as the NSA or [the United Kingdom's Government Communications Headquarters], anywhere in the world," said a blog post that the company recently posted. "The alleged surveillance may be conducted through third-party advertising networks used by millions of commercial websites and mobile applications across all industries."
The information that Snowden released, as reported by the New York Times, points to some startling facts. Apparently the NSA is able to gather a person's gender, age, location, and even use it to find out what sexual orientation a person is or what kind of activities they participate in as well.
Rovio believes that the problem lies more with third party advertisers. "Our fans' trust is the most important thing for us, and we take privacy extremely seriously," Rovio's chief executive Mikael Hed said in a statement. "As the alleged surveillance might be happening through third-party advertising networks, the most important conversation to be had is how to ensure user privacy is protected while preventing the negative impact on the whole advertising industry and the countless mobile apps that rely on ad networks."
Of course they could also try and beef up their security. It isn't as if they haven't made enough money to do so.
[via VentureBeat, The New York Times, image via vernieman's flickr]
Related Posts