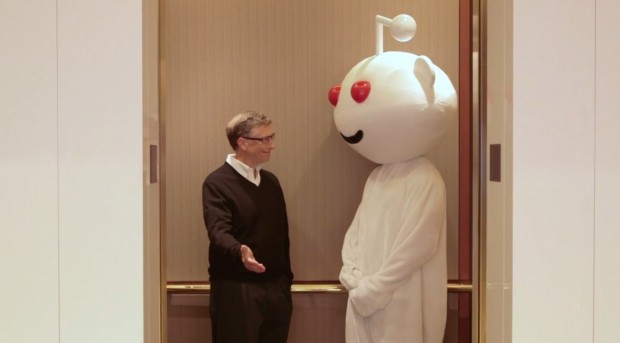 The richest man himself Bill Gates recently held an hour-long Reddit AMA where he revealed some interesting details about himself, and thoughts on current events. Here are a few tidbits from the discussion:
When asked about what he enjoys doing that no one would expect from him:
Playing Bridge is a pretty old fashioned thing in a way that I really like. I was watching my daughter ride horses this weekend and that is also a bit old fashioned but fun. I do the dishes every night – other people volunteer but I like the way I do it.
When asked about his goals for the next year:
Wow. That is a nice thing to ask. I wish the debate about education would focus on helping teachers improve and what we know about that. Right now it is caught up in state versus federal and testing versus no-testing. In general politics needs to focus on the problems rather than attacking the other side. Asian countries are helping their teachers improve and the impact is huge.
When asked about new Microsoft CEO, Satya Nadella:
Satya is taking a fresh view of where Microsoft is – strengths and weaknesses. A new person gets to step back and change the focus in some ways. He is off to a great start.
When asked about his new role at Microsoft:
I am excited about how the cloud and new devices can help us communicate and collaborate in new ways. The OS won't just be on one device and the information won't just be files – it will be your history including being able to review memories of things like kids growing up. I was thrilled Satya asked me to pitch in to make sure Microsoft is ambitious with its innovation. Even in Office there is a lot more than can be done.
You can read the entire discussion at Reddit.
[via Reddit]
Related Posts