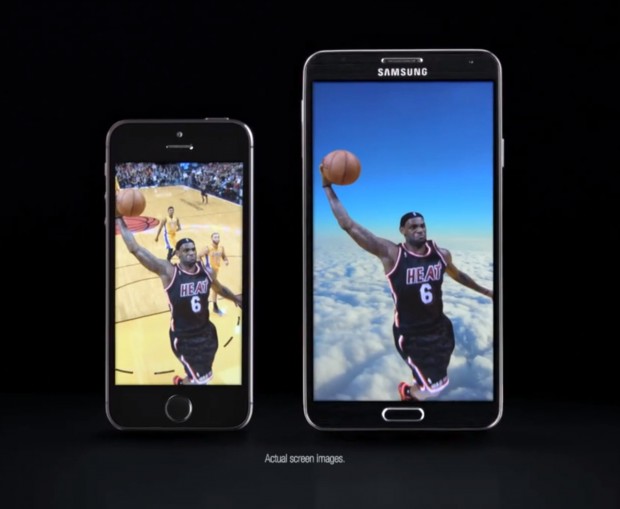 Samsung's latest ads have returned to targeting their friends at Cupertino to highlight the strengths of their products. For the Galaxy Note 3, Samsung is using a video of Lebron James to show off the phablet's large HD screen over the iPhone 5s' smaller "non-HD" screen:
The company's ad for its newest tablet, the Galaxy Tab Pro 10.1, is a parody of Apple's "Pencil" iPad Air commercial. It starts off similarly with the iPad Air hidden behind the pencil, but this time there's another thing behind it, "the even thinner" Galaxy Tab Pro 10.1. Here's Apple's ad for reference, followed by Samsung's parody:
What do you think of Samsung's latest commercials? Are they effective? Or are they using the wrong strategy? Let us know in the comments!
[via Samsung Mobile USA]
Related Posts