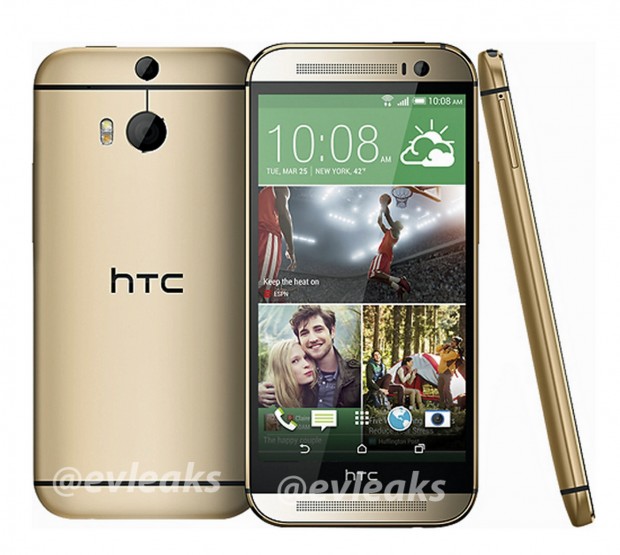 Shortly after HTC sent out invitations for an event to announce its next flagship phone, @evleaks did it again by leaking the phone with this very first press image.
It appears that HTC will be sticking with the One branding this time, and will most likely call the phone the 2014 edition of the HTC One. The newly leaked HTC One features a largely similar design, except for a few key differences. The rear of the phone now has dual cameras, a setup that we haven't seen on any smartphone just yet. 2013's HTC One pushed picture quality through its "bigger pixels, not more" approach, and 2014 looks to continue the trend of high quality mobile photography.
The front of the phone has also lost all its capacitive buttons — the software buttons on Android will thankfully be taking their place.
Other than those differences, HTC will only have software innovations to surprise us with when it's officially announced next month. Here's to hoping that innovation means quicker updates to the latest versions of Android.
[via @evleaks]
Related Posts