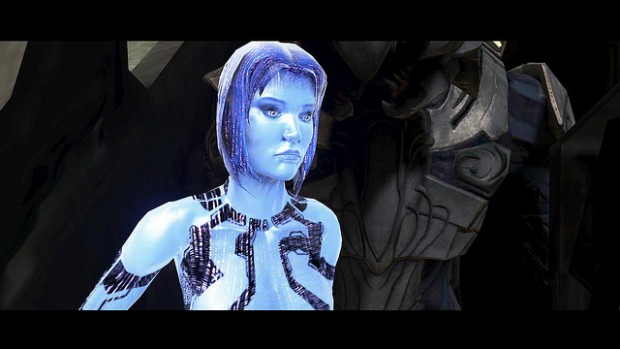 Microsoft's competitor to Siri is finally arriving, and her name is Cortana.
Despite being Microsoft unwilling to discuss the possibility of a Windows Phone 8.1 update, a recent leak has revealed that the update will have it's own assistant, similar to Siri, but it will be named Cortana — after the artificially intelligent character in the Halo series.
According to the Verge's sources, they have said that Cortana will take the place of the Bing search feature that is built into the phone. It will act like a combination of Google Now and Siri, and will appear as animated circle icon, the color of which will be your choice.
The personality will be close to Siri, and there will be animations when Cortana is thinking or speaking, and apparently will even move around or use emoticons to emulate emotions. Cortana will also draw on information in services like Foursquare and Bing.
While Cortana probably won't be anywhere as adept as an AI like Samantha in Her, it will be interesting to see what the program is capable of, and if it can actually compete with Apple's Siri.
[via The Verge, image via commorancy's flickr]
Related Posts