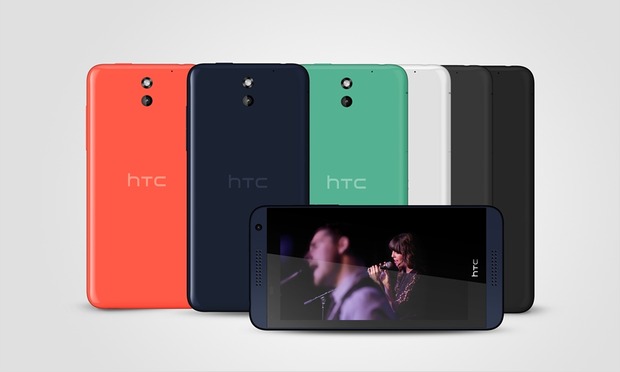 HTC has officially announced two new smartphones, dubbed the Desire 816 and the Desire 610, at this year's Mobile World Congress. Both the devices are mid-range smartphones which will be priced at an affordable rate.
Coming to the specs and design, the Desire 816 looks very much similar to the HTC One. The smartphone features a 5.5 inch 720 x 1280 pixels display, 13 MP rear camera and 5 MP front camera and is powered by a 1.6GHz Qualcomm Snapdragon 400 processor with Quad-core 1.6 GHz Cortex-A7, 1.5GB of RAM, 8GB of internal storage and 2600 mAh battery.
On the other hand, the Desire 610 has a much lower specs compare to its bigger sibling, the Desire 816. The device comes packed with a 1.2GHz Snapdragon 400 processor, 1GB of RAM, 8GB internal storage, 8MP rear facing camera and a 1.3MP front facing camera and 2040 mAh battery.
HTC also announced the  HTC Power to Give project. The idea behind this project is that your Android device sits idle when your not using it while the computing power of the device is getting used up. So with the help of an Android application, you can donate this computing power to an organization to help the society help battle AIDS, cancer, Alzheimer and many other causes.
[via ZDNet]
Related Posts