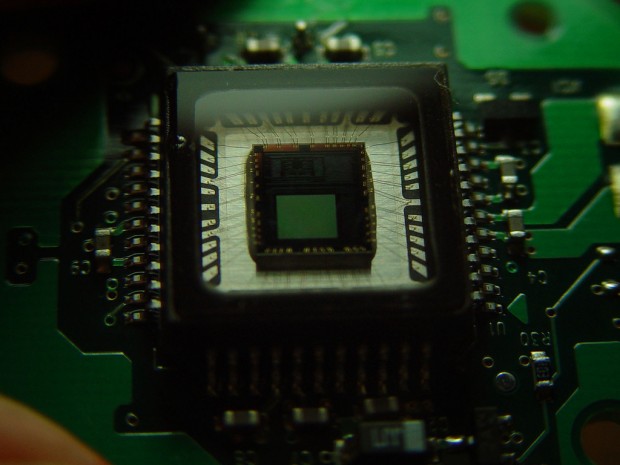 Newly released documents from NSA leaker Edward Snowden have revealed a new spy program called "Optic Nerve," and the details will be horrifying to some Yahoo users.
According to the documents, the GCHQ — the British equivalent of NSA — intercepted webcam chats of millions of Yahoo users around the world. In a six-month span in 2008 alone, data was collected from more than 1.8 million accounts. The leaked documents only cover data up to 2010, but an internal GCHQ page revealed that the program was still active in 2012 — Optic Nerve reportedly began in 2008.
Though the British spy agency GCHQ is responsible for Optic Nerve, they were reportedly assisted by the NSA's tools and systems.
The data collection process involved saving one image every five minutes, and analysts were only shown metadata when they performed bulk searches. The problem is that they "were shown the faces of people with similar usernames to surveillance targets, potentially dragging in large numbers of innocent people." In addition to that, 7.1 percent of  the images included "undesirable nudity," and the document even notes that "it would appear that a surprising number of people use webcam conversations to show intimate parts of their body to the other person.
When Yahoo was contacted regarding the program, this is what a spokesperson had to say:
"We were not aware of, nor would we condone, this reported activity. This report, if true, represents a whole new level of violation of our users' privacy that is completely unacceptable, and we strongly call on the world's governments to reform surveillance law consistent with the principles we outlined in December. We are committed to preserving our users' trust and security and continue our efforts to expand encryption across all of our services."
Ars Technica notes that while Yahoo chats are not encrypted even today, other forms of Yahoo communication including email are. The company will also be giving users the option to encrypt all of their data to and from Yahoo by the March 2014.
[via The Guardian, Ars Technica, image via Ethan R]
Related Posts