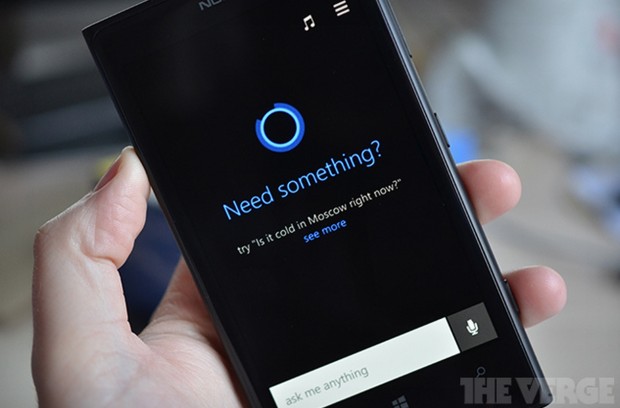 We've known for some time now that Microsoft has been preparing its answer to Google Now and Siri. Thanks to some sources close to Microsoft revealing these images to The Verge, we're now getting a glimpse of what "Cortana" will look like.
Unlike the fictional character in the Halo video game series, Cortana won't appear as a blue holographic girl but instead, an animated blue circle. Or a halo if you'd like. Cortana will function like a combination of Google Now and Siri: Foursquare and Bing will provide contextual data a la Google Now and she'll answer questions with a personality and address you by name like Siri.
One particular feature that's unique to Cortana is the Notebook system. Users will be able to input things like reminders, personal information and other details so that Cortana can pull up and use the information when necessary. She'll also be able to track flights and other things that are mentioned in your emails.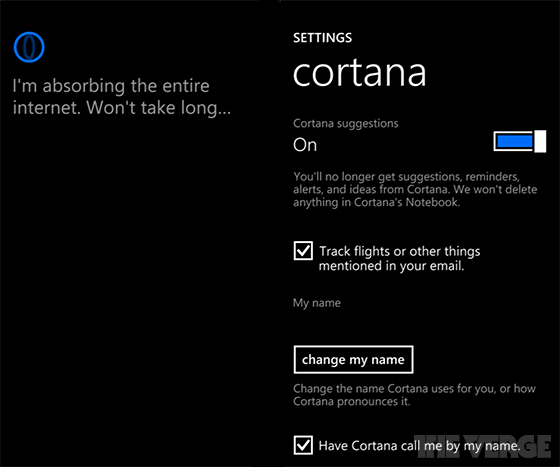 Microsoft is expected to reveal Cortana, along with Windows Phone 8.1, at its BUILD developer conference in April.
[via The Verge]
Related Posts