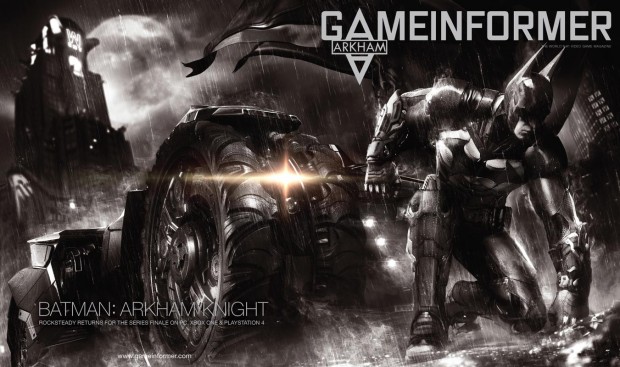 After a leak revealing the fact that a fourth Batman Arkham game is being worked on, being called Batman: Arkham Knight, a trailer for the game has been released.
The game is being developed by Rocksteady Studios, and will be coming out for PC, as well the next gen consoles PS4 and Xbox One. It will also be the fourth and final installment in the Batman Arkham series.
"We're excited to be developing the game for next gen platforms, which has allowed us to bring to life the design elements that we envisioned from the beginning such as the Batmobile and how it augments Batman's abilities, to the fully detailed and realised Gotham City," said director Sefton Hill.
Though a gameplay trailer is set to be released soon as well, it is known that this Batman game will be a bit bigger, and allow the player to drive around the Batmobile. From the trailer it also seems like the main villain will be Scarecrow, with Two-Face, Penguin and also Harley Quinn making appearances in the game too.
[via Metro]
Related Posts