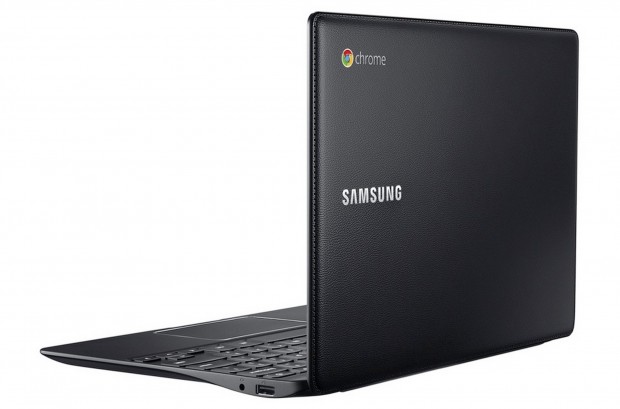 Samsung has announced the next entry in its commercially successful Chromebook series. The Chromebook 2 succeeds the first $249 Chromebook with enhanced specs and some design cues from Samsung's recent Galaxy Note devices.
The Chromebook 2 comes in two sizes, 13.3-inch and 11.6-inch. The 13.3-inch would be considered high-end for a Chromebook, considering that these devices don't require very many state of the art internals. At $399, the bigger of the two will come with a 1920 x 1080 display, an Exynos 5 Octa processor, 4 GB of RAM, 16 GB of storage and it'll weigh 3.09 pounds.
The smaller 11.-6 inch will have a lower res 1366 x 768 display, slower processor, 16 GB of storage, 4GB of RAM and weigh even lighter at 2.43 pounds. It's also cheaper at $319, but both might be considered a significant price hike in the Chromebook market.
Both feature 8 hours of battery life, and a very interesting design choice by Samsung. The Galaxy Note devices were the company's first to feature a stitched-leather design, and it appears that they won't be the last. The Chromebook 2 might be the first laptop to feature this leather design.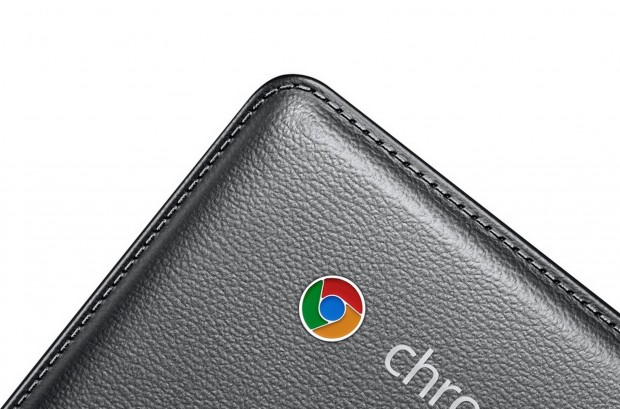 Personally, I'm not a fan of the leather on a laptop. On a laptop case, maybe. But definitely not on the laptop itself. What do you think of Samsung's latest Chromebooks and their design? Let us know in the comments!
Related Posts