To change the monitor resolution, you would usually right-click the desktop and open the Display Settings window. However, you can change the resolution settings with keyboard shortcuts (aka hotkeys). As Windows doesn't include any options that add keyboard shortcuts to monitor resolutions, you should install HotKey Resolution Changer to do this.
Hotkey Resolution Changer, otherwise HRC, is software available for the Windows XP/Vista/7 platforms. You can add it to Windows from this website. Clicking the Download option at the bottom of the page saves the software as a Zip file. As such, right-click the HRC Zip file; and select Extract All to extract the folder. Open the extracted folder, and then click the HRC.exe to add the software's icon to the system tray as below.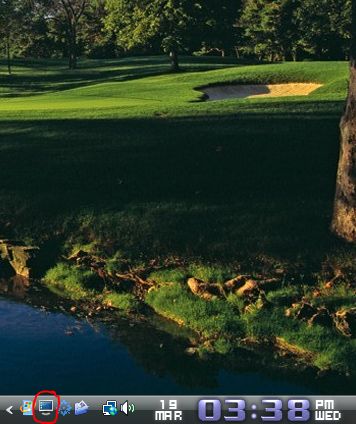 Click on the HRC system tray icon (circled red above) to open the software's window in the shot below. Now select a resolution from one of the drop-down lists. Click the Change option, press a shortcut key such as Ctrl + B and then select Set. Now press the shortcut key, and the monitor resolution changes to the one you selected for the key.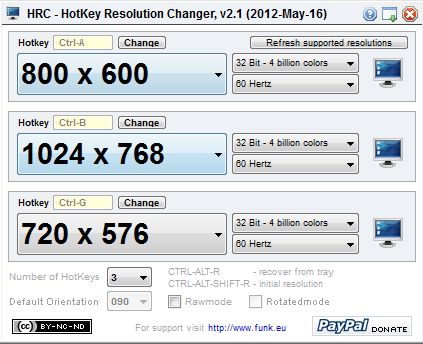 Overall, you can add up to nine shortcut keys for alternative resolutions. To add more keyboard shortcuts, click the Number of Hotkeys drop-down list and select 9. That should expand the software's window so that it includes up to nine alternative resolutions.
Right-click the HRC system tray icon, and select Exit to close the software. Note that the software must remain open in the system tray for the keyboard key to the change the resolution. As such, you should minimize the software to the system tray by selecting the Minimize to tray option at the top right of the HRC window.
To add the software to the Startup folder, input %appdata%\Microsoft\Windows\Start Menu\Programs\Startup in Windows Explorer's location bar. Then click File > New > Shortcut and then input HRC's location in the Create Shortcut window below.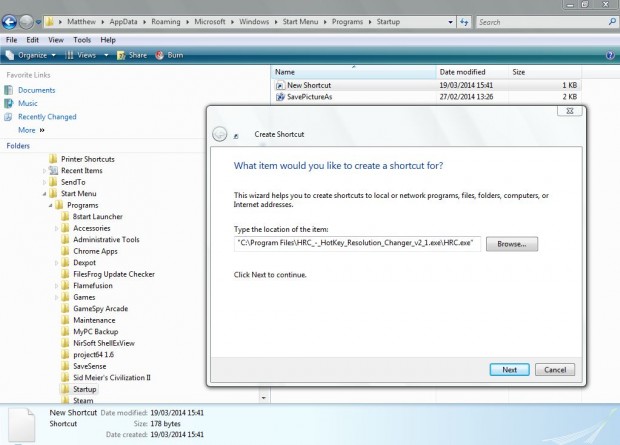 The Hotkey Resolution Changer software gives you direct keyboard shortcuts with which to switch to an alternative monitor resolution. Now you can switch to your most frequently selected resolutions without opening the Display Settings window.
Related Posts