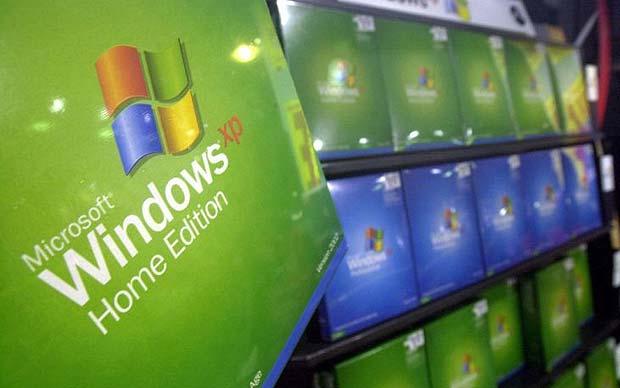 Microsoft wants you to abandon Windows XP for Windows 8.1, the software giant is willing to bribe users to make the big switch. However, if you're looking to gain a fortune from this deal then you should probably look elsewhere. Microsoft is not that generous of a company.
To convince laggers to switch over from Windows XP to Windows 8.1, Microsoft is giving users a cool $50 gift card when purchasing one of of 16 new notebooks, desktops, tablets or 2-in-1 hybrids — all running Windows 8.1. The card is only valid for future purchases at Microsoft's online retail store, so don't expect to walk inside the company's brick and mortar store hoping to leave with your prize.
Microsoft kicked off this plan back in March 4 of this year and it will end come April 20, so those who are willing to jump ship should make the decision sooner rather than later.
Windows XP is 13 years old and is still viewed as Microsoft's most stable operating system after the Service Pack 3 update. Up until 2010, Windows XP was being sold on new computers, proving this operating system has some long legs going on for it. Still, it is time for users to upgrade, if not to Windows 8.1, then Windows 7 because Windows XP has officially stopped being supported by Microsoft — meaning you will no longer receive much-needed official security patches. Plus, upgrading won't bite too badly — Windows 7 is a great operating system as well although this offer is only for people taking the dive into Windows 8.1.
Good luck chums, may the dreaded Tiles be with you.
UPDATE: It looks like Microsoft modified the bribe since we posted this. It is now $100 off the purchase price for select Windows 8 computers and tablets above $599 if bought from the Microsoft Store, online.
[via Microsoft]
Related Posts