Alarm clocks always give you a handy reminder of a specific time. Whilst you can add alarm clocks with Windows system tools, there are also various alarm clock software packages. Among them is Free Alarm Clock which, as you might have guessed, is a freeware package!
You can add the software to Windows 2000, XP, Vista, 7 or 8 from its website. Click the Download Free Alarm Clock 3.1 option to add it to Windows. Then click on the Free Alarm Clock.exe to open the software window below.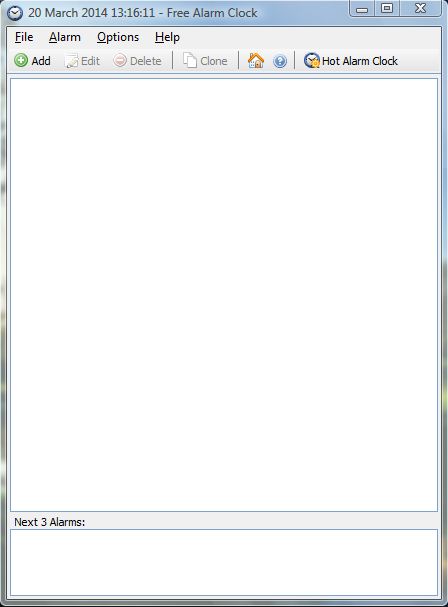 To set up an alarm, click the + Add option to open the Alarm window in the shot below. There you should set the alarm from the Time drop-down lists. For the alarm to repeat on other days, you should click the pertinent Repeat check-boxes such as Every Monday. Below that you have a Label text box where you can add message text. When you select the Show message check-box option, the alarm displays the text when it goes off.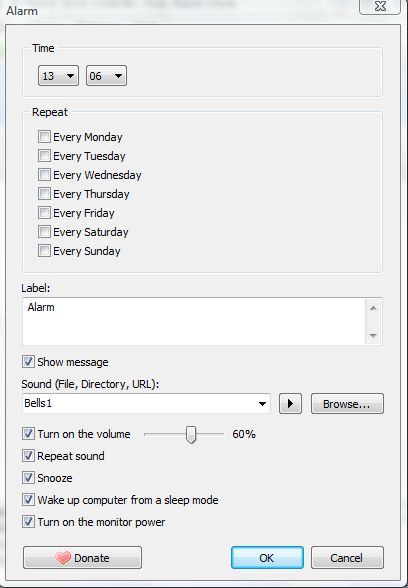 Then you have the alarm sound drop-down list which includes various audio to choose from such as Birds, Christmas, Cuckoo, Flute etc. You can pick one of them for your alarm, or select Browse to choose an alternative audio track. Drag the Turn on the Volume bar left and right to adjust the alarm's volume. If it's a one-time alarm, you should not select the Repeat sound option. Click OK to close the Alarm window, and you should find the new alarm listed as in the shot below. To further modify an alarm, select one and click on the Edit option.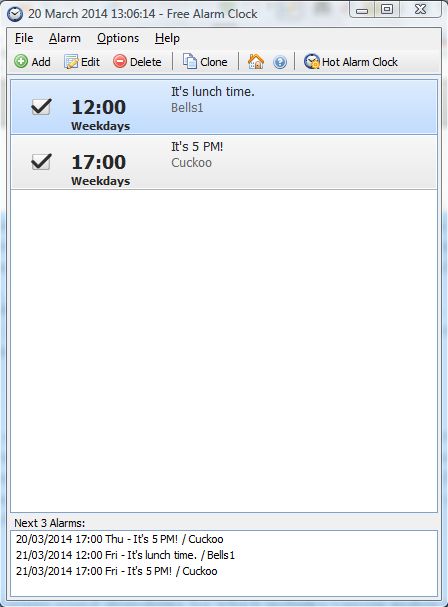 To set the alarm so that it runs at short, regular intervals after going off, you should select the Snooze option. Then select Options > Snooze and a suitable interval period. Also on the Options menu is a Play Sound option where you can select the alarm duration instead. Below Play Sound there is a Show clock in floating window option which adds the clock to the bottom left of the windows desktop as below.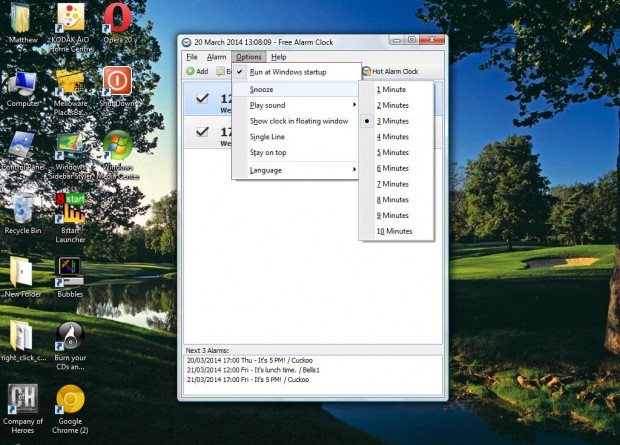 The alarm will not go off if the software's icon isn't on the system tray. Consequently, Free Alarm Clock should be startup software. Click Options and Run at Windows startup to add it to the software that starts with Windows.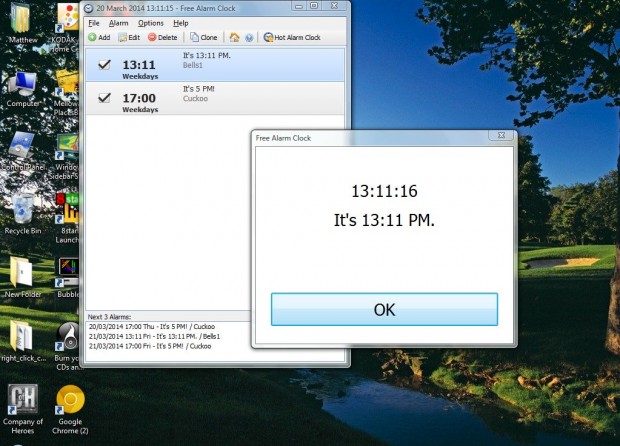 With the Free Alarm Clock software you can add a variety of alarms to Windows. In addition, as they include text windows you can add notes to the alarms as well.
Related Posts