When you paste text into Word 2010/2013, the copied text still includes all the formatting. As such, the copied text will probably not match the formatting of the rest of your document. However, you can instead paste plain text into your document without any formatting included.
Press Ctrl + C to copy some selected text, and then open your Word 2010/13 document. Then click on the arrow under the Paste option on the left of the window. There you should select the Keep Text Only to paste the text to the document without any formatting.
To set that option as a default, click File, Options and Advanced  to open the window in the shot below. There you should scroll down to the cut, copy and paste options. Select the Keep Text  Only options from the Pasting between documents, Pasting from other documents and Pasting within the same document drop-down lists. Then click OK to close the window, and your pasted text will not include the original formatting.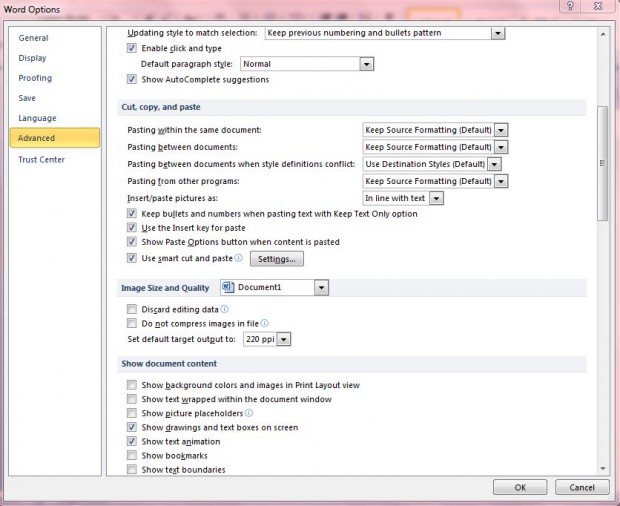 From the same window you can also switch the paste Ctrl + V shortcut key to Insert. Open the window and scroll down to the cut, copy and paste options. Then select the Use the Insert key for paste option, and click OK to close the window. With that option selected, pressing the Insert (Ins) key pastes text into documents.
Those are a few of the copy and paste options you can select from with the Word 2010/2013 software packages. If you only require plain text to be copied, now you can paste unformatted text directly into the Word 2010/2013 documents.
Related Posts