Jump Lists were among the best new additions to Windows 7. They added another shortcut option, but you cannot combine multiple applications in one Jump List. That is unless you add Jumplist Launcher to Windows 7/8.
Jumplist Launcher is a portable tool with which you can add all your favorite software, and files, to a single Jump List. You can add the software to Windows from this page. There you should click Jumplist-Launcher 7.2 option to save it as a .Rar file. Extract the file with the freeware 7-Zip utility that you can find here. Open 7-Zip, select the Jumplist Launcher .Rar file and then click Extract to choose a suitable folder destination for it.
Then select the JumplistLauncher.exe to open the software window below. Firstly, add some groups by selecting the Add Group option. Double-click on the group folders to enter a suitable title for them. For example, you could add a browser or office application group for alternative software categories.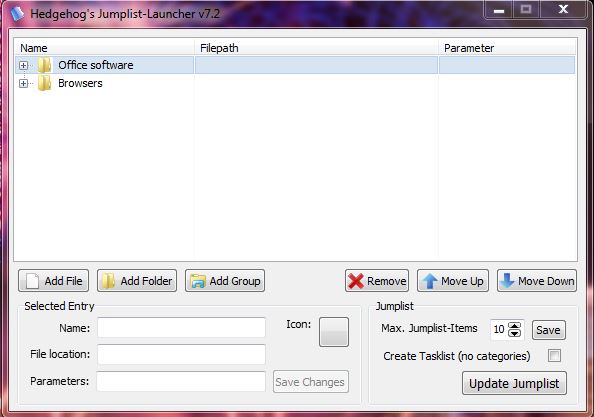 To add software or files to each of the groups, select the group and click on the Add File option. Then pick a suitable program or file to add to the Jump List. Alternatively, you can also drag and drop shortcuts from the desktop to the Jumplist Launcher window.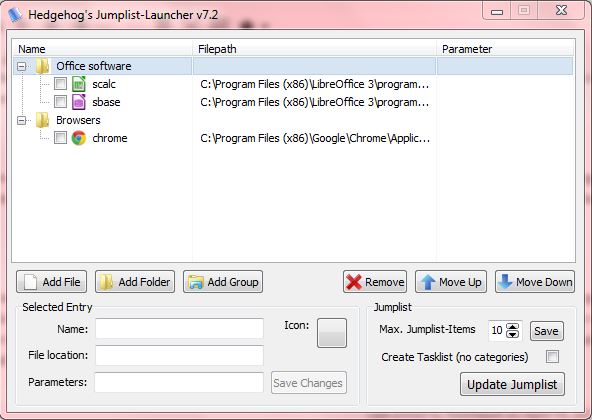 When you have added a variety of groups and software/file shortcuts to Jumplist Launcher, click the Update Jumplist option. Then you should right-click the Jumplist Launcher icon on the taskbar, and select the Pin this program to taskbar. That will keep the software's icon on the taskbar even after you close its window. Then right-click the Jumplist Launcher icon on the taskbar to open the new consolidated Jump List, which includes a variety of software shortcuts on it, as below.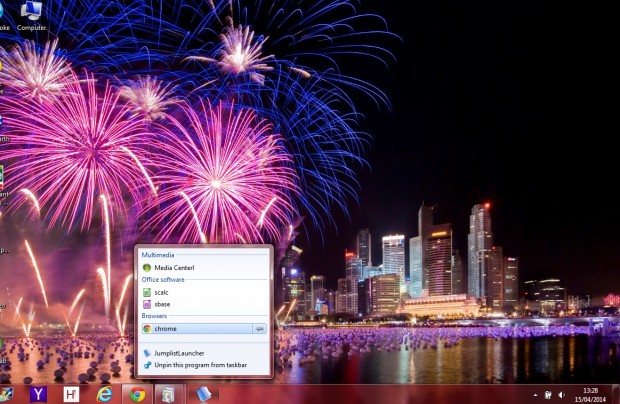 This app gives you a great way to consolidate taskbar launchers. By merging software and file shortcuts into the one Jump List, you can remove other Jump Lists and save space on your taskbar. Check out this video for further software details.
Related Posts