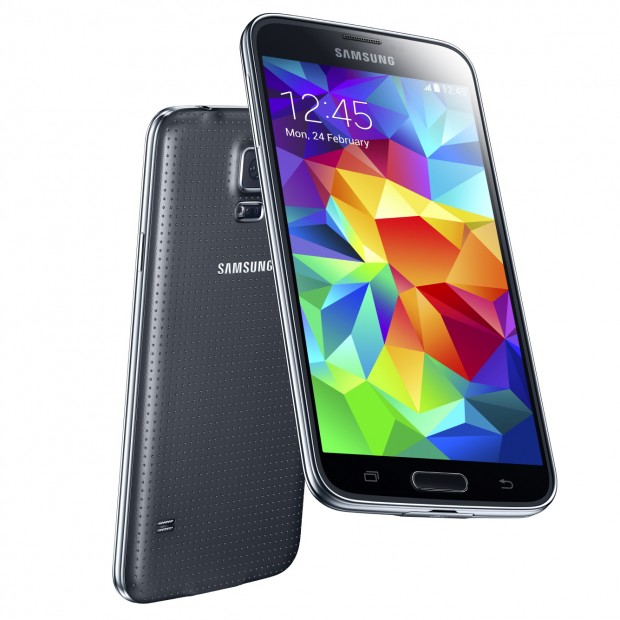 Much has been said about the Samsung Galaxy S5. We expected the new Android flagship phone from the South Korean tech giant will be another bestseller. Each year that Samsung releases a new Galaxy phone, it's anticipated that people, the Android fans especially, will quickly grab the next best deal.
I'm particularly interested with this smartphone because I'm an Apple fan and an avid iPhone user but this is the first time I'm tempted to get an Android phone. The Samsung Galaxy S5 got me interested and really made me think. But I'm not buying and will wait for the next-generation iPhone 6 since I've been hearing some issues about the S5, mainly on its fingerprint authorization.
True enough, Samsung impressed the mobile industry within only a week since the Galaxy S5 launch. Actually, ten days since the phone's launch in 125 countries worldwide, Samsung has captured 0.7 percent of the Android market. That may be small compared to the iPhone 5S' 1.1% last year but the Galaxy phone has many rivals than the iPhone.
As a high-end Android phone, the Samsung Galaxy S5 has more competition. Localytics, a mobile analytics agency, shared this data comparing the iPhone 5S and Samsung Galaxy S5 Adoption Rate.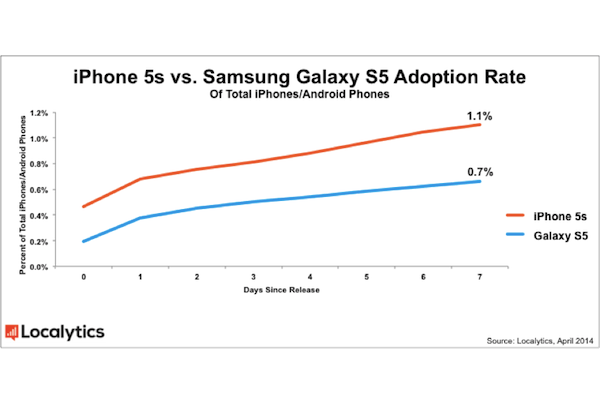 [via Phone Arena]
Related Posts