Those who usually open multiple software applications, in Windows 7, should install Windows 7 App Launcher. That's a utility with which you can open multiple software packages at once with a hotkey or Windows 7 Jump Lists. With the utility, you create profiles that include a variety of apps to open at once.
Check out this page, and click the Download option to save the software as a Zip file. Then right-click the saved Zip file and select Extract All. Choose a path for the extracted folder, click Extract and open the folder which includes Windows 7 App Launcher. Click the 7APLauncher.exe to open the software window in the shot below.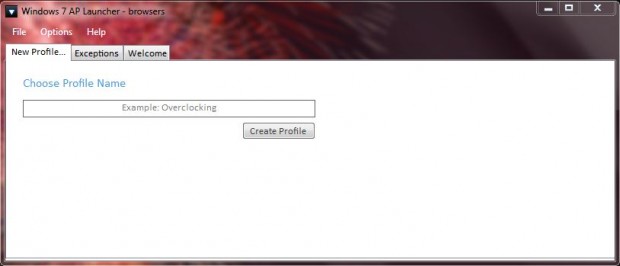 Now you should set up a new profile that will include a variety of software packages. Click on the New Profile tab, and then add a suitable title for the profile. That adds a new tab to the software window with the profile title.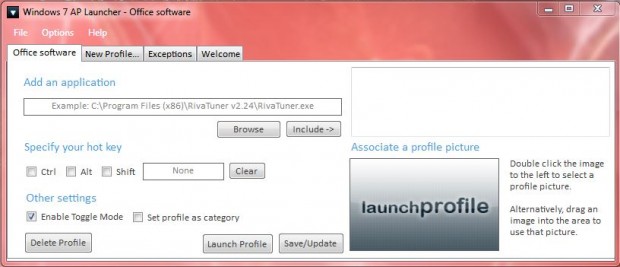 Select the Browse option to choose a software package to add to the profile. Click Include to add it the list of software that the profile opens. Add at least two or three software packages to the profile.
Specify a hotkey for the profile by selecting the Ctrl, Alt and Shift check boxes and enter a suitable key to combine with them in the text box. For example, you could add a hotkey such as Ctrl  + S or Ctrl + Alt + S. Click Save/Update, and press the shortcut key to launch all the software you added to the Windows 7 App Launcher profile.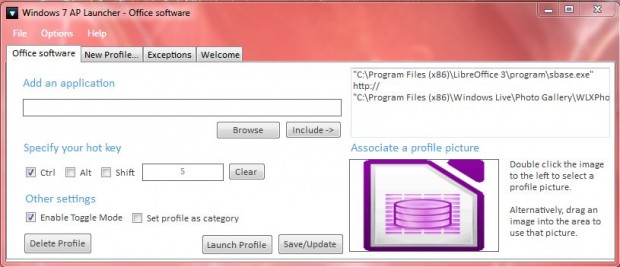 The Windows 7 App Launcher must be running when you press the shortcut key to open multiple software packages. As such, pin the software to the taskbar by right-clicking the Windows 7 App Launcher icon and selecting Pin this program to taskbar; and select the Run at startup check box on the Welcome tab. Right-clicking the Windows 7 App Launcher also opens its Jump List from where you can select alternative profiles to open multiple software apps.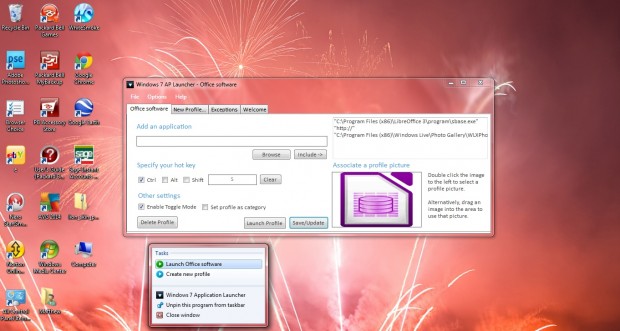 Hover the cursor over the Windows 7 App Launcher to open its thumbnail preview in the shot below. There you can select alternative profiles by clicking the Previous profile and New profile options on the thumbnail. Click the green Launch profile option to open its software packages.
Windows 7 App Launcher is great tool for setting up software shortcuts. Instead of opening four separate packages from the Windows 7 desktop and Start menu, you can instead press one profile hotkey!
Related Posts