Firefox has a variety of right-click context menus from which you can select various options. However, it does not include many options with which to edit, or customize, its context menus. As such, to customize Firefox's context menus install the Menu Editor 1.2.7 add-on.
You can find that add-on at this page. Click on the + Add to Firefox option, and then restart the browser. Select Tools > Add-on and click Options to open the window in the shot below.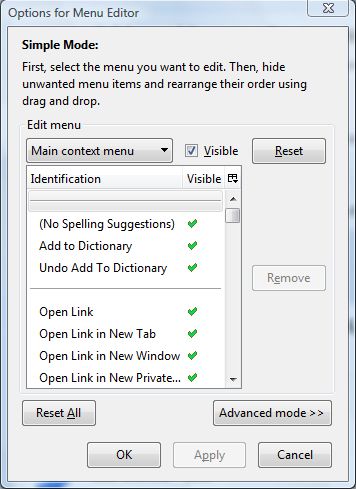 Click on the Advanced Mode button to expand the window. Now click on the drop-down list on the left panel to select one of Firefox's menus to edit. All the options visible on the context menus include a green tick by them. Once you've installed multiple add-ons to Firefox, you might find the context menu cluttered with extra entries. To trim down the context menus and remove options from them, you should double-click on any of the options so that they have a cross beside them as below.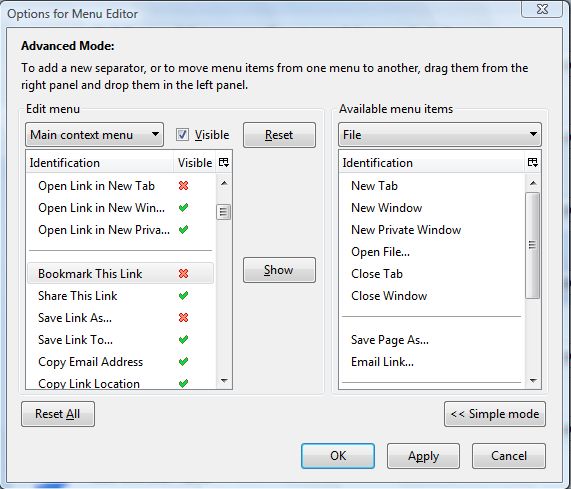 You can also add options from other Firefox context menus to them. Click on the drop-down list on the right panel to find menu items on alternative context menus. Then drag the options from the right panel to the one on the left. Click Apply and OK to close the window, and then open the context menu you moved the option to.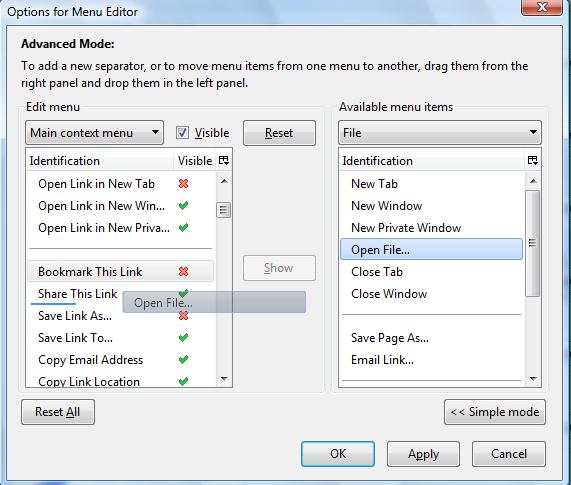 To add more options to Firefox's Add-on context menu, also check out the Add-ons Manager Context Menu extension here. This adds extra options to the Firefox Add-on Manager as in the shot below. Among them are handy options to view add-on release notes and copy its home page address.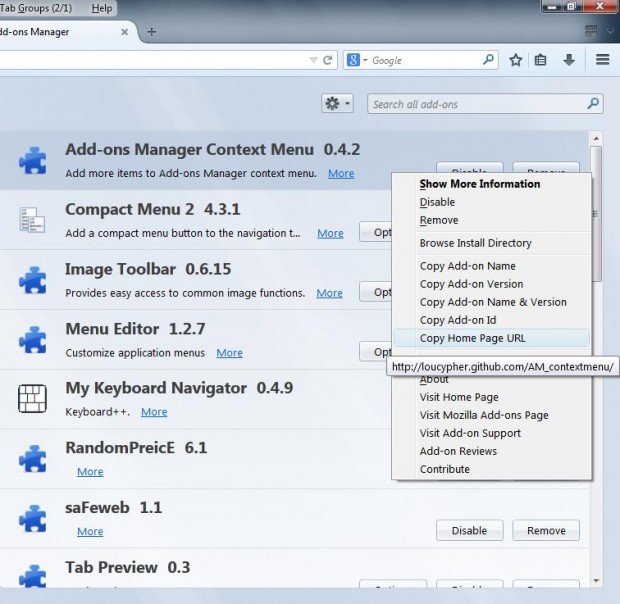 With those add-ons you can trim down the Firefox context menus and add extra items/options to them. They're great additions to the browser which add context menu customization options that Firefox otherwise lacks.
Related Posts