If you're looking for a way to enhance, or customize, Firefox's address bar check out CyberSearch. That's a Firefox add-on that adds advanced Google search options to the address bar. With it you can add customizable keyword searches/queries to Firefox's address bar.
Add CyberSearch to Firefox from this website. Once you have added the add-on to Firefox, restart the browser. CyberSearch does not have any button on the toolbar, but you can open its options from the add-on page by selecting Open menu > Add – ons and Options next to CyberSearch 2.10 to open the window in the shot below.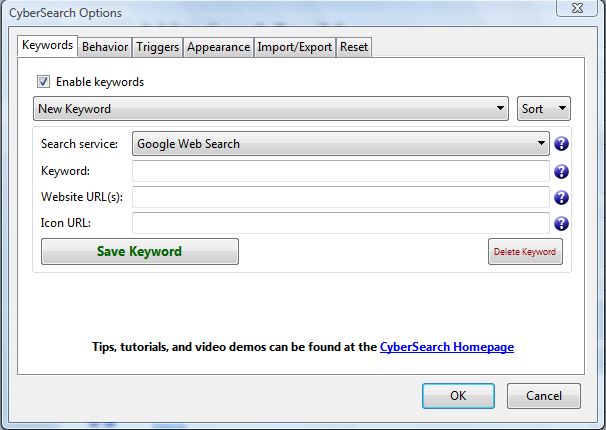 CyberSearch provides a variety of built-in keywords for you. These are a few of the built-in keywords that you can can enter into the Firefox address bar:
Gweb

– Google Web

Gimage

– Google Images

Gblog

– Google blogs

Bweb

– Bing Web

Gvid

– Google Video

Gbook

– Google Books
In addition, you can also add your own custom CyberSearch keywords. Select the Keywords tab, enter a keyword and a URL in the Website URL text box. Then select Save Keyword to add it to the New Keyword drop-down list on the tab.
To highlight the CyberSearch results, open the tab in the shot below. Then click on the Do not use a background color check box to remove the tick. Click on the rectangle to select an alternative color from the palette.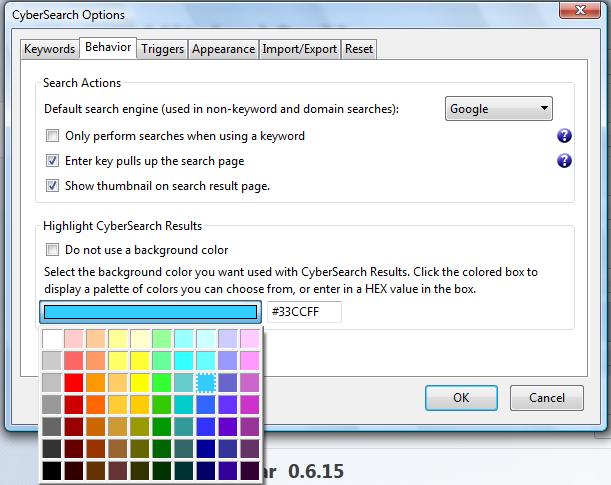 Now enter a search keyword in the Firefox address bar. For example, enter gweb dottech as in the shot below. All matching pages found by CyberSearch are highlighted blue.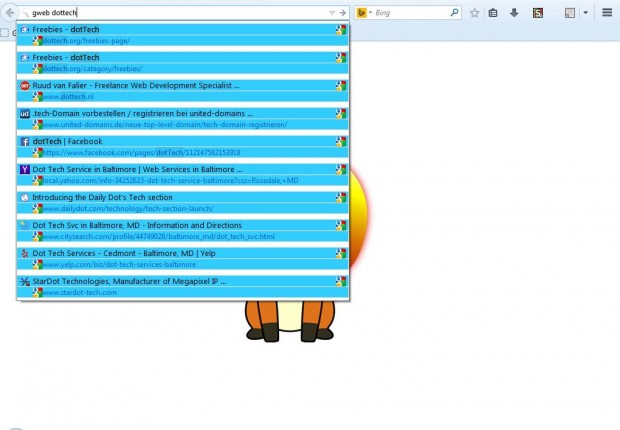 The CyberSearch instant search bar add-on will certainly enhance your Firefox searches. For further details, check out the add-on's home page.
Related Posts