Like Google Chrome, Firefox has a variety of internal pages. Some of those pages are not on its menus and toolbars, and the browser has a variety of Easter eggs, diagnostics and configuration settings within its about:pages. You can open the pages by entering about: in the address bar followed by the page title.
However, to open a page which links to all the internal about pages enter about:about in the address bar. When entered, that opens the page in the shot below. From there you can click on the links to open the pages.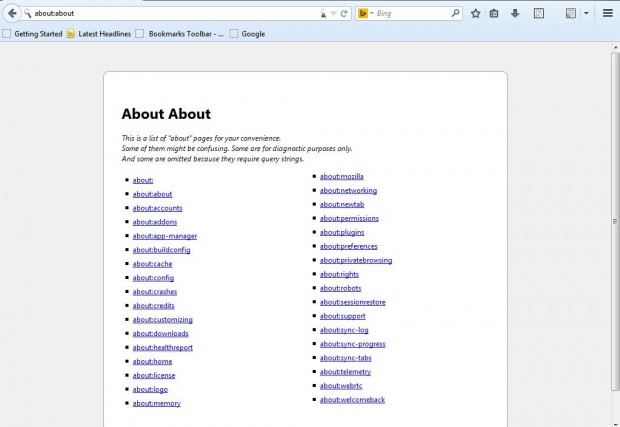 To customize the browser, the best page to open from there is about:config. Click on that link to open the page in the shot below. There you can adjust a number of browser settings.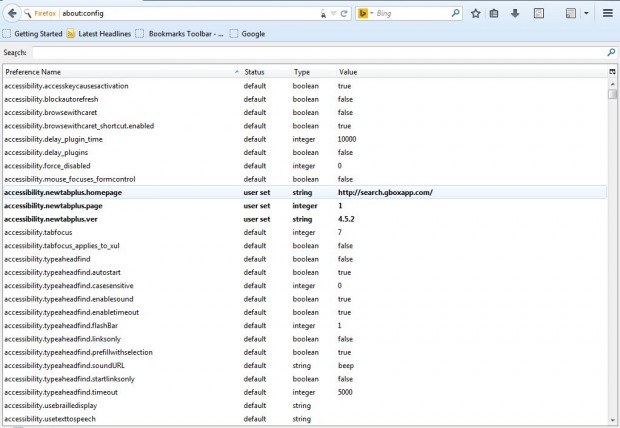 Firefox includes a download page which shows recently downloaded files. To open that, click on about:downloads. That opens the page in shot below from where you can open the file folders.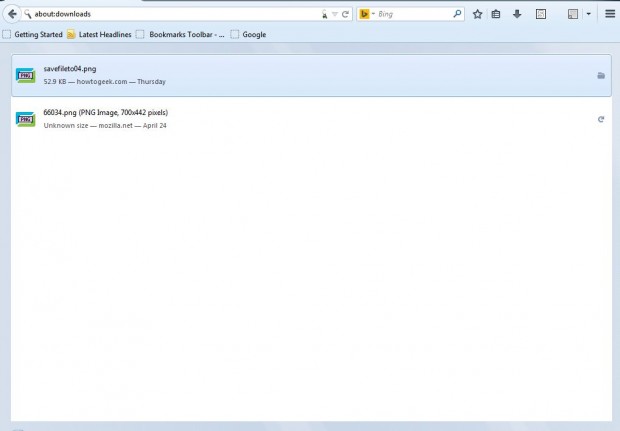 Those building Web apps for compatible devices should check out about:app-manager. That's the page in the shot below which includes an app manager tool. The page includes an Apps and Device tab which gives you further details about the connected device. The toolbar at the bottom of the page includes options for connecting to devices.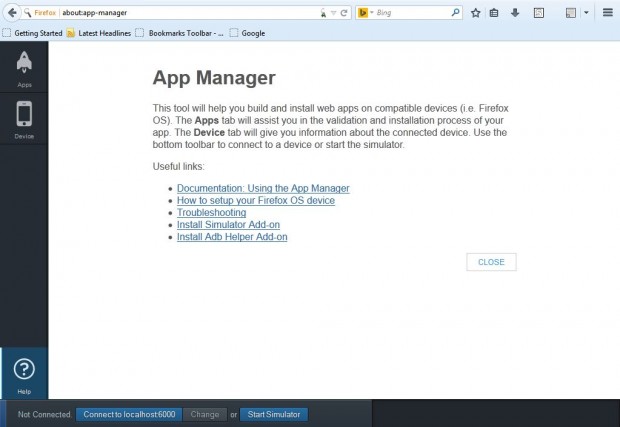 For further Firefox details, check out the about:support page. That page, in the shot below, includes a variety of technical details for the browser. In addition, you can restore Firefox's default settings by clicking the Reset Firefox button.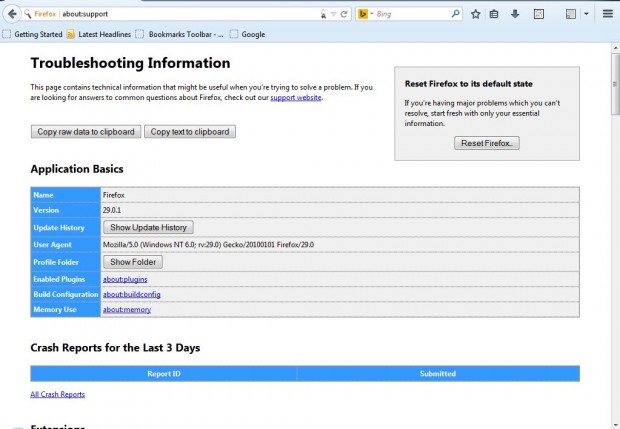 There are also a variety of Firefox Easter egg pages. For example, click on the about:robots link to open the page below. The page provides some details about robots, but doesn't include any notable options. Another Easter egg page is about:mozilla which includes extracts from the Book of Mozilla.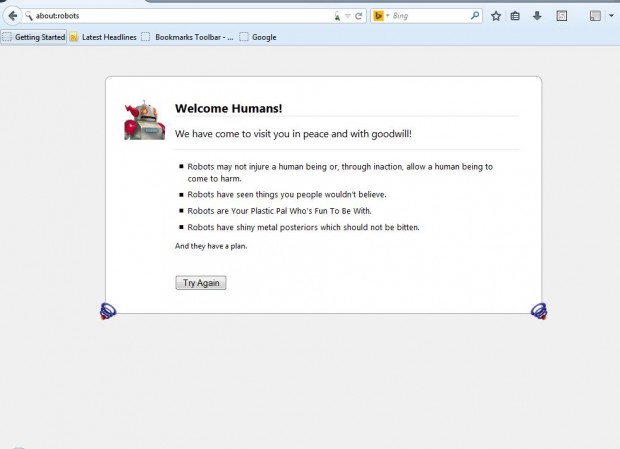 Those are just a few of the internal Firefox pages listed on about:about. Some include a variety of additional browser options, while other about:pages give you additional technical details and Easter egg anecdotes. The one page not included there is about:blank which opens blank Firefox tabs.
Related Posts