Windows Aero added transparency to Windows Vista and 7. However, that only adds a small amount of transparency to the borders of most browser windows. To really add transparency to Firefox, install the GlassMyFox extension which enables more AeroGlass effects on the default skin.
Add GlassMyFox to Firefox from this page. There, click on "Download for Windows", and then select the browser's "Open menu option and Add-ons". Select "Options" beside the GlassMyFox extension to open the page in the shot below. Note that you must also have AeroGlass enabled on Windows Vista and 7. Windows 8 doesn't include AeroGlass, but you can restore transparency with Aero Glass for Win8.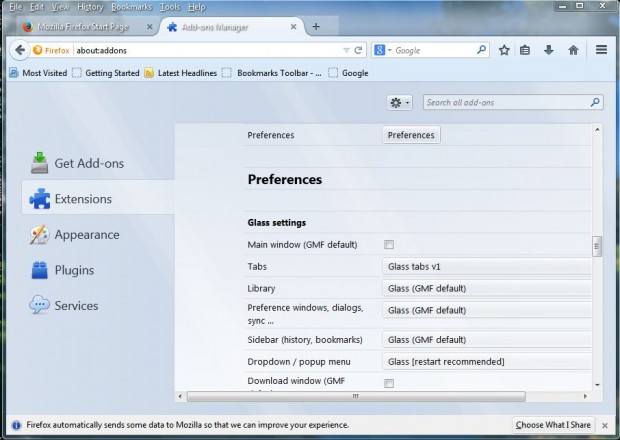 Now you can adjust the GlassMyFox glass, or transparency, settings. For example, to make the tabs more transparent click on Tabs drop-down list. There you can choose a variety of alternative glass settings.
To make the main Firefox window transparent, click on the "Main window (GMF default)" check box. That will then make the area of the window around the bookmark bar, address bar and search box transparent as in the shot below. Note that the Firefox window is only transparent when it isn't maximized.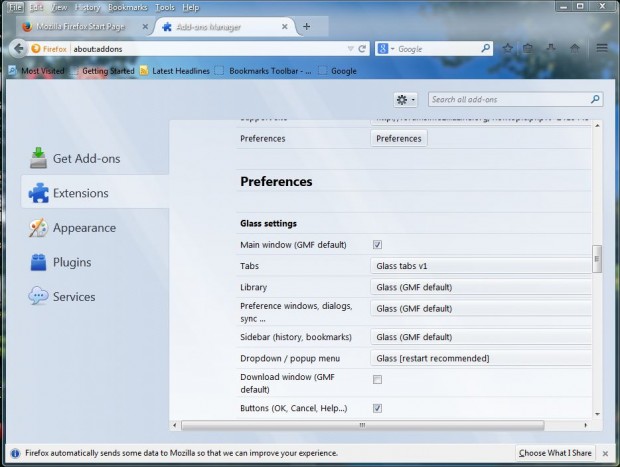 You can even make the websites, add-on manager or about pages transparent with GlassMyFox. Scroll down the settings page to the Transparent "tab content" option. Click on its check box to make the page tab transparent as below. That also adds transparency to your blank Firefox tab pages.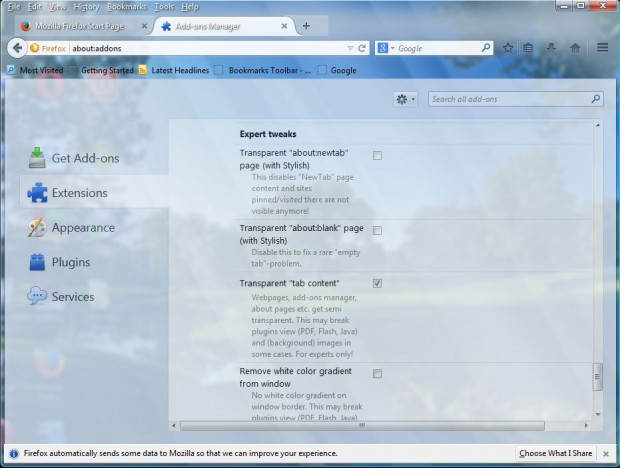 Add transparency to the Firefox context menus by selecting the Dropdown/popup menu drop-down list. From that you can select "Glass or Semitransparent" options for the context menu. Select an option and then restart the browser. In the shot below, the context menu is a glass alternative.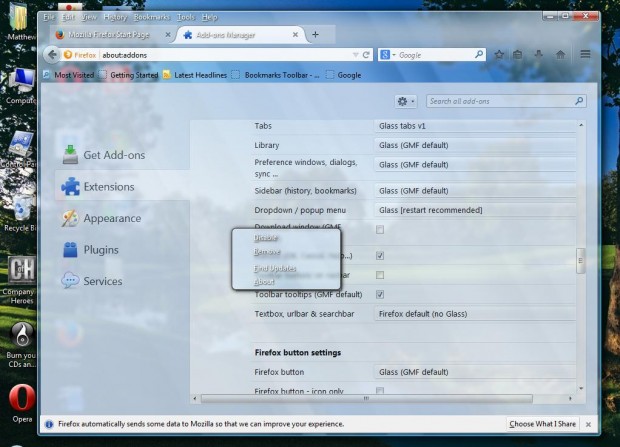 There is also an option which adds transparency to the browser's address bar and search box. Click on the "Textbox, urlbar & searchbar" drop-down list. Then select the Glass, Glass V2 or Glass V3 option to add transparency to the address bar as below.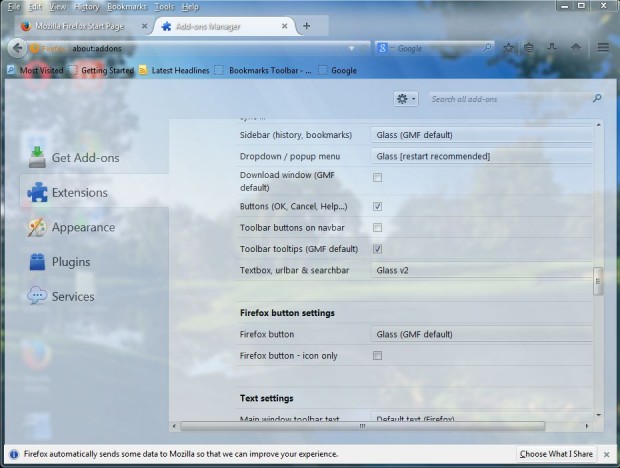 Those are just a few of the transparency options GlassMyFox includes. With this add-on, you can also adjust the Firefox text settings. Overall, the add-on greatly increases the transparency of the Firefox browser.
Related Posts