Thumbnail image previews of website pages is not something that the primary search engines include. Nevertheless, you can still add thumbnail images to Google, Bing and Yahoo with the SearchPreview extension for Firefox, Chrome, and Opera. This extension also adds a green bar to the search engines which shows how much traffic each site has.
To add it to Firefox, open this page. Then click on + Add to Firefox and the Install Now button. Thereafter, restart the browser and open the Google search engine.
SearchPreview is also available for the Google Chrome browser. To add it to Google Chrome, check out the SearchPreview page and click on the SearchPreview for Chrome option. The SearchPreview for Google Opera extension also adds thumbnail previews to the search engine.
Enter a keyword into the Google search box, such as Bing, and then click on the search button. Google then shows the page results as in the shot below. Thus, there are now image thumbnails besides the page links.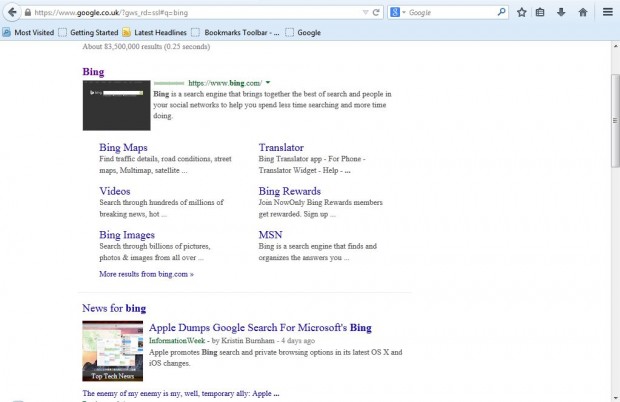 Next open the Bing search engine. Enter a keyword and click on the search button. You'll also find that this search engine now includes thumbnail images as well.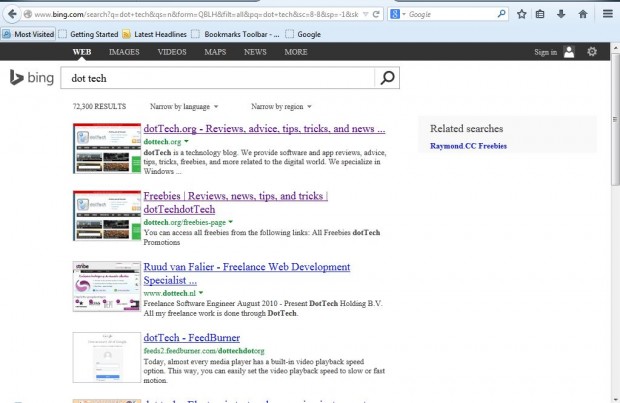 On the Google search engine you should also find that there are green bars beside the thumbnails as below. They're added to show you the amount of traffic each website has.
You can remove those green bars and thumbnails with the add-ons configuration options. Click on the Firefox Open menu option and then Add-ons. Then click on Options beside SearchPreview 7.1 to open the window in the shot below. There click on the pertinent check boxes to remove thumbnail previews or green bars.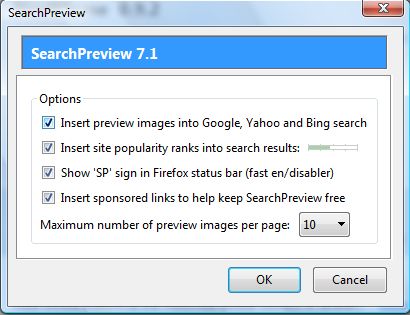 Related Posts