Modern Download Manager is an add-on for the Firefox browser. This is an add-on which is packed with additional options with which you can customize your downloads. For example, you can pause, resume and cancel downloads; scan files for malware; play audio when the downloads are complete and select alternative colors for the download progress bars.
To add it to Firefox, check out this page. There click on the + Add to Firefox option, and then you should find the Downloads Manager add-on icon to the right of the address bar as in the shot below. Click on that icon to open a small menu with additional options.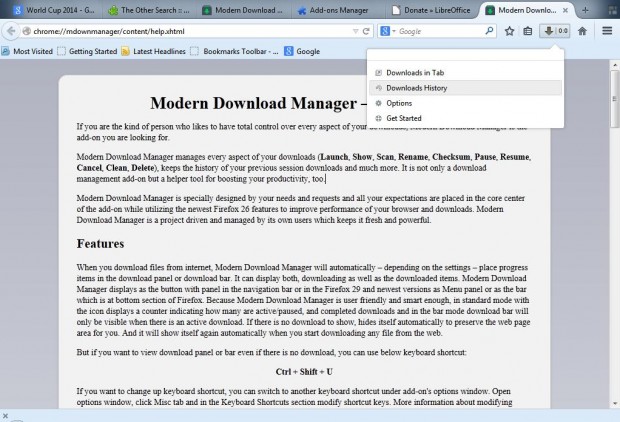 To further configure this add-on, click on Options to open the window below. There you can configure the colors of the download bars by selecting the Appearance tab and then Colors. Click on the Download background box and select a color from the palette. Then click on Download Progress box and choose another color for the progress bar.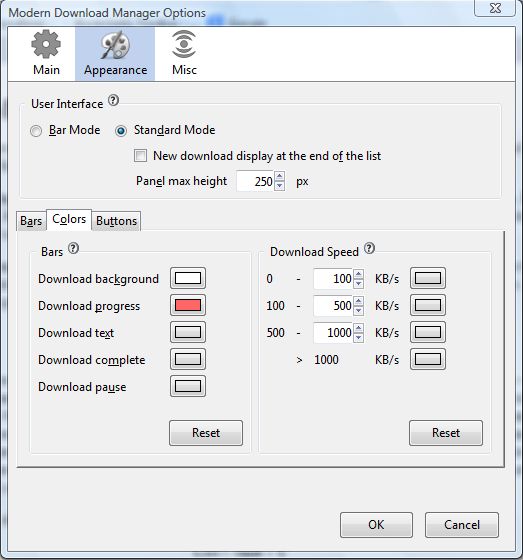 Click OK to close the window. Find some software to download, and click on the Download Manager icon. That will include a download progress bar with the colors that you selected. In the shot below, I selected a white background and red bar.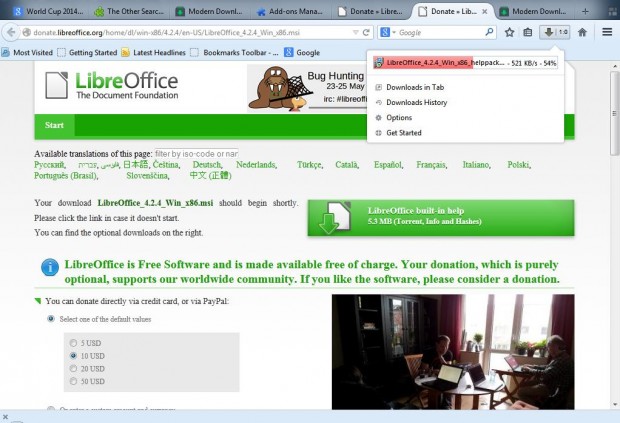 To pause or cancel a download, right-click the progress bar. Click the Pause option to pause the download, and then Resume to restart it. To cancel it, click on the Clear option.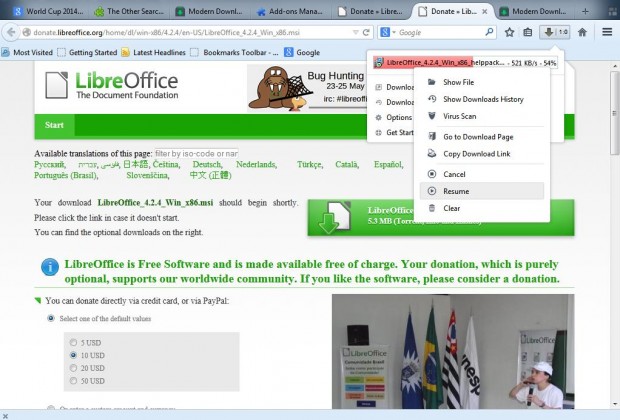 Return to the Modern Download Manager Options window, and select Misc for further options. To scan the downloads, select the Automatically scan downloaded files check box and a suitable software package. Below that there is the Play notification when the download is completed check box. Select that box and click on Browse to choose a suitable audio file to play when a download is complete.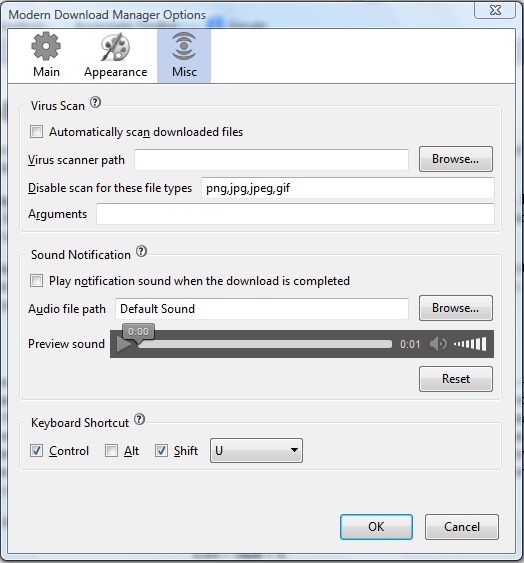 Those are just a few of the Modern Download Manager customization options that you can select from. With the add-on you can manage every aspect of your Firefox downloads.
Related Posts