Chrome's "Incognito Mode" is quite popular for users who do not wish to keep a record of their browsing activities. While this mode of web browsing may not completely make you anonymous, it's quite useful especially if you want to log-in to same site under two different accounts or browse the web without the annoying add-ons (extensions).
Speaking of which, did you know that you can quickly launch your Chrome browser's incognito window from your desktop? Well, almost everyone knows how to quickly shift to incognito mode via the "Ctrl + Shift + N" keyboard shortcut, but with a desktop shortcut, you can totally bypass your Chrome browser's normal window.
Anyways, let's skip the dilly dallies. Just read past the break to learn how.
Create a Chrome incognito desktop shortcut in Windows
On your Windows desktop, click "Start" then go to "All Programs".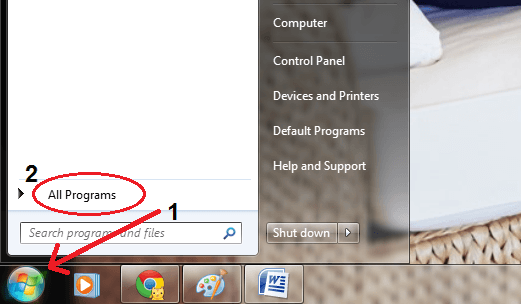 Find the folder for Google Chrome then click on it to view the browser's quick launch icon.
Right-click on the quick launch icon. After which, select "Copy" from the drop-down menu then go back to your desktop.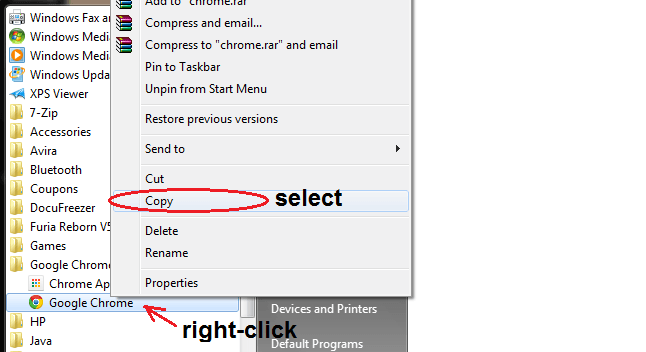 Right-click on any vacant area on your desktop. A context menu will appear. Just select the option for "Paste Shortcut".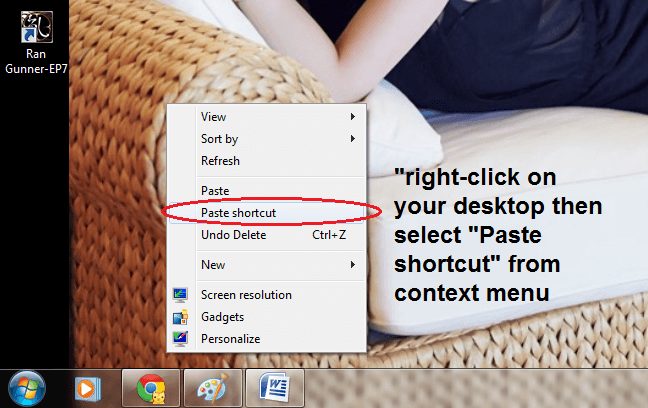 Alternative option: If you already have a shortcut icon for Chrome on your desktop, just right-click on it. After which, find and click the option for "Create Shortcut". By doing so, a new shortcut icon will be immediately added to your desktop.
After doing the above mentioned steps, just right click on the new shortcut that you've created and then go to "Properties".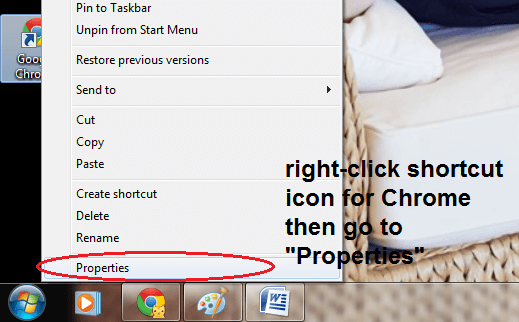 On the "Properties" window, click the "Shortcut" tab and then add "-incognito" inside the "Target" field. Place it right after the close parenthesis. (See image below)
Once you're done, click "Apply" then "OK" and that's it. You're done.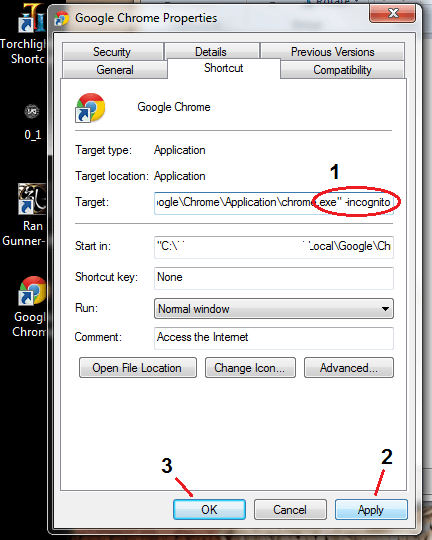 If you click on that particular desktop shortcut icon for Chrome, the browser will automatically load its incognito window instead of its normal window.
If you want, you can even keep two Chrome shortcut icons on your desktop – one for the normal window and one for Incognito. It's as easy as that.
Related Posts