Directory listings show all the files, and file details, within a specific folder. If you require some directory lists in spreadsheets or text documents, check out the Directory List and Print software. This is a freeware utility with which you can set up and then export directory listings to office software packages.
You can add Directory List and Print to Windows XP/Vista/7/8 from this page. Click on the Download English EN to save the software as a Zip file. Right-click on the zipped file, select Extract All and a suitable folder destination for the extracted folder. Then open that folder, and click on the Directory List exe to open the window below.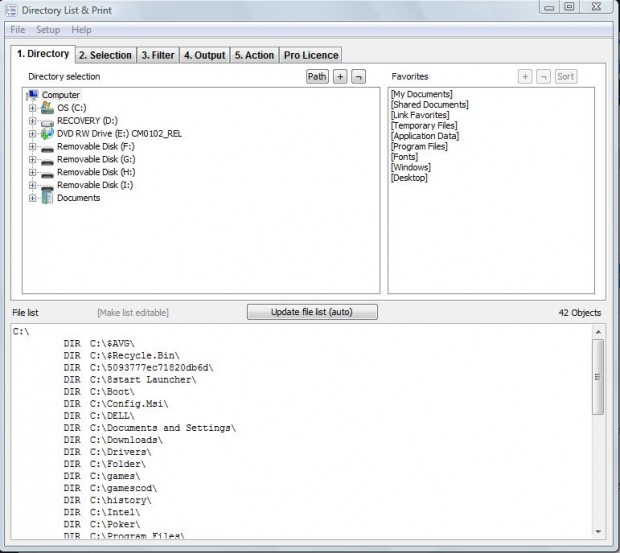 On the Directory tab you should select a directory from the folder tree. When you select a folder, it shows a preview of the directory list at the bottom of the window.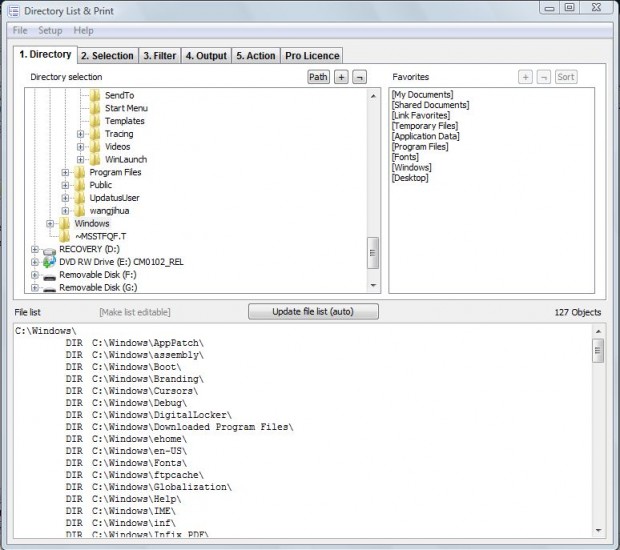 You can edit the directory list by clicking the Selection tab. It includes a variety of check boxes that you can select to add or remove details from the directory list. You should, at the least, select the Show Files check box. In addition, select a few other check boxes such as Show file size, Show subdirectories and Include path in file name. Then you should have a directory list as in the shot below.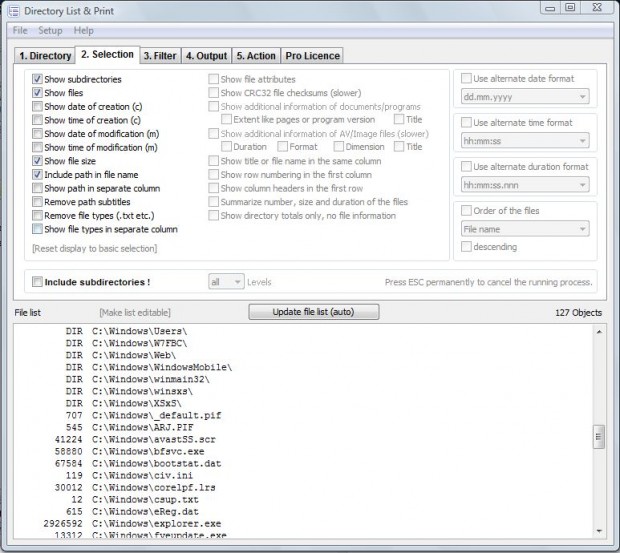 Now you can export the directory list to an alternative software package. Click on the Output tab in the shot below. If you have the Word or Excel packages you can export the directory listing directly to them by clicking on the Word or Excel buttons.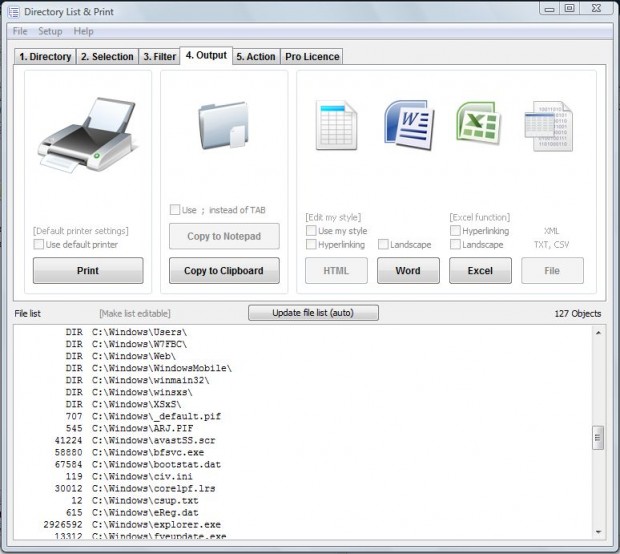 If you have other office software packages click on Copy to Clipboard. Open the software to copy the directory listing to, and press Ctrl + V to paste from the clipboard. Then you can copy the directory listings to OpenOffice spreadsheets as below.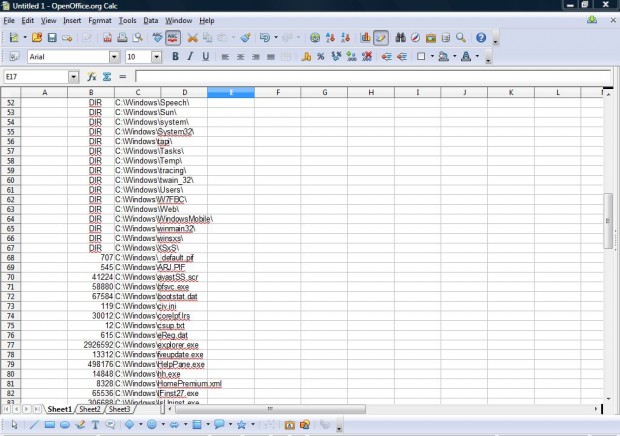 With the Directory List and Print software you can quickly set up and export detailed directory lists. For more options, upgrade to the Pro Version of the software with which you can add filters to directory listings.
Related Posts