Most Android keyboards have a built-in predictive text input. With it, you can easily input the word or phrase that you want without even typing the full word. Sounds easy, huh? Well, wait until you get to type a name or word that the dictionary doesn't even recognize. By default, it will keep on correcting it into another word which doesn't even make sense.
Now, if you want your Android to recognize the words or names that you type, you simply need to follow the steps below.
How to manually add words to Android user dictionary (a.k.a. personal dictionary)
Step 1
Go to your Android device "Settings".
Step 2
On your device settings, look for the "Language and input" or "Language and keyboard" option. Tap on it then go to "Personal Dictionary". In some devices, this option is simply called as "User dictionary".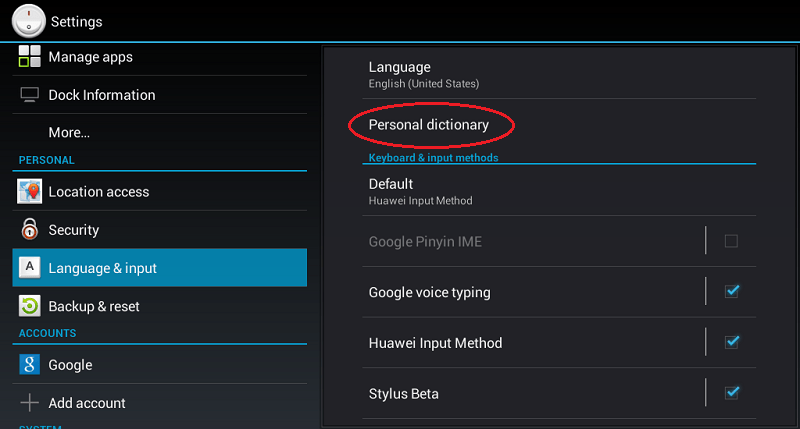 Step 3
Press the menu button then press "Add" or simply look for the plus button.
Step 4
Type the word or phrase that you want to add to your Android user dictionary. After which, just press "Next" then select "Done".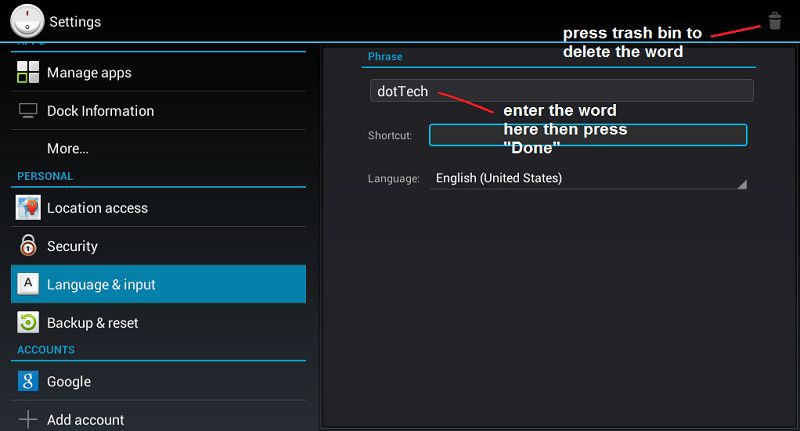 Step 5
Go back to your Android user dictionary's main screen and find out if the word that you've entered has been successfully added. That's it. You're done.
Alternative option:
If you are using a third-party keyboard such as TouchPal X, just long-press the word then tap "Replace". On the drop-down option, select "Add to dictionary". It's as easy as that.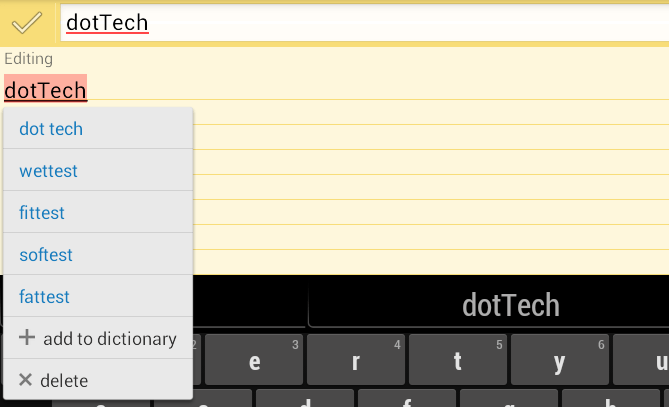 Deleting a word from the user dictionary
If you wish to delete a word from the user dictionary, just repeat the above mentioned steps but instead of pressing the "Add" or plus button, select the word that you wish to delete then press the trash bin on the top-right corner of the screen.
By doing so, you can easily remove and replace those misspelled words that you've accidentally added to your Android user dictionary.
Related Posts