Firefox has a few URL (Universal Resource Locator) suffix keyboard shortcuts. You can press Ctrl + Enter to add the www and com to the beginning and end of a URL in the address bar. Press Shift + Enter to input www and net before and after a domain name. Alternatively, the Ctrl + Shift + Enter shorcut adds a www and org to the URL. With the URL Suffix extension you can also customize those keyboard shortcuts.
This is the URL Suffix page that you can add the extension to Firefox from. Click on the + Add to Firefox option and Install Now to add it to browser. Then restart the Firefox browser.
When the browser restarts, click on the Open menu button. Select Add-ons to open the page in the shot below. You should now find the URL Suffix extension on that page.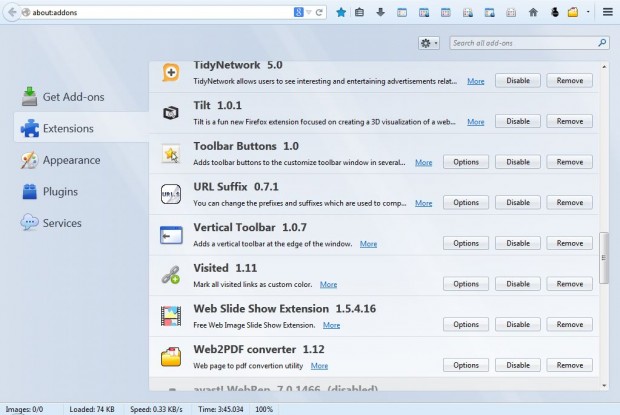 Click on the URL Suffix Options button to open the window in the shot below. That includes the aforementioned hotkeys alongside blank text boxes for alternative keyboard shortcuts. You can customize the default Firefox suffix shortcuts by deleting them from one text box and then entering them into an alternative keyboard shortcut boxes.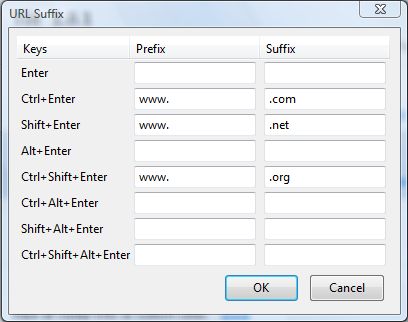 As there are a number of blank text boxes you can also add entirely new URL suffix keyboard shortcuts. To find a whole range of URL suffixes, check out this page. It lists a multitude of URL suffixes that you could enter into the URL Suffix window above.
When you've entered a few new suffixes, click the OK button to the close the window. Enter a domain name for the website, such as dotTech, in the Firefox address bar; and then press the suffix keyboard shortcut. It should add the URL suffix you entered in the extension's window to the domain name.
So the URL Suffix add-on gives us more options to customize Firefox's keyboard shortcuts with. With it you enter suffixes a little more quickly. Check out the URL Suffix homepage for further details.
Related Posts