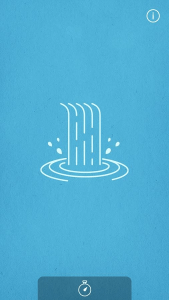 Do you find it difficult to sleep or even take a nap? Well, there's a solution to that. As a matter of fact, there are different types of sleep music sounds that you can listen to at any given place or time. A few good examples of these are binaural beats and isochronic tones. There are also calm and relaxing nature sounds which is something that you can easily listen to for as long as you have an app like "MUJI to Sleep".
What Is It and What Does It Do
Main Functionality
MUJI to Sleep for Android is a simple yet convenient sleep app for Android that helps you sleep better by listening to various types of high-quality stereophonic "nature recorded" sounds. It should also be noted that this app has integrated binaural beats to its relaxing and comforting sounds. When using this app, it's best for you to put your headphones on. It will also help if you are sleeping in a comfortable position.
Pros
Simple and easy to use – just plug in your headphones (earphones), launch the app, select your preferred sound, set the timer and you're done.
Neat user interface
Features six soothing "nature recorded" binaural beats sounds – forest, fire, stream, beach, birds and waterfalls
You can set the timer to stop playing the sound after a specific time interval – 30 minutes, 60 minutes, 90 minutes
Works offline
Cons
None that I can think of but it would be nice if the app can add more sounds – ex. rainfall, thunderstorm, crickets, wind, white noise, etc.
Discussion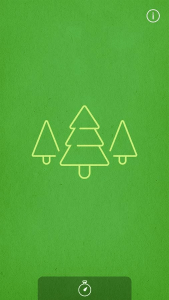 MUJI to Sleep offers the simplicity and convenience of listening to different nature recorded sounds at any given place or time. It is best suited for people who have trouble sleeping. Needless to say, this app helps promote better sleep. You can use it right before bedtime as well as during the day, when you want to take a power nap. When using this app, it is highly recommended for you to listen to the sounds while wearing your headphones. You should also be sitting or lying down in a comfortable position.
In addition, the MUJI to Sleep app uses binaural beats to make its sounds more effective for inducing sleep. With this app, you can choose from its six available high quality stereophonic "nature recorded" sounds which includes sounds from the forest, fire, stream, beach, birds and waterfalls. The app also claims that all of these sounds were recorded across various regions of Japan.
To listen to each sound, simply swipe the app's screen from left to right (or vice versa). The screen for each sound will be displayed.  You can easily recognize which screen is meant for a particular sound because of the given symbols. While you're viewing the screen, you can listen to the sound that's associated to it.
Speaking of which, MUJI to Sleep flaunts a minimalistic interface so there's less text and visual clutter. The background for each screen is also very soothing to the eye. If you want, you can also configure the timer for each nature recorded sound. So it's up to you if you want to continue listening to its sleep sounds for a duration of 30 minutes, 60 minutes or 90 minutes (1 ½ hour). After that, the app will automatically stop playing the sound. There's no need for you to press "stop".
All in all, I can say that MUJI to Sleep isn't only good for promoting better sleep. It's also good for people who like to listen to calm sounds to help them relax. Just don't forget to abide with the app's safety precautions as it uses special binaural beats sounds that could possibly harm people with heart problems as well as those who have seizure disorders.
While I don't really have any complaints or serious issues regarding this app, it would be really nice if it gets to offer more calm and relaxing sleep sounds such the sounds of rain, wind, crickets and thunderstorms.
Conclusion and Download Link
I like MUJI to Sleep. The sounds that it plays are soothing and relaxing. It definitely helps promote better sleep. It is also very easy to use. Plus, it flaunts a minimalistic yet neat and elegant user interface. The app also works offline. So if you are looking for calm and relaxing sleep sounds that you can conveniently play on your Android smartphone or tablet, then go ahead and give this app a try.
Price: Free
Version reviewed: 1.1
Requires: Android 4.0.3 and up
Download size: 22MB
Related Posts