In Instagram, you can opt to save a copy of your photos to your device. This is probably the easiest option for creating a backup copy of the photos that you've posted to your Instagram profile. Another way of doing so is by automatically uploading a copy of your photos to your Dropbox account.
Of course, each method has its pros and cons. The good thing about the latter is that you're assured that your photos will remain safe even if something wrong happens to your device.
If you want to learn how to automatically upload your Instagram photos to Dropbox, simply follow the steps listed below.
How to automatically back up your photos on Instagram to Dropbox
What you need:
An active Instagram account
A Dropbox account
An IFTTT account
The Steps
Load this page on your preferred web browser. It's an IFTTT recipe for saving photos to your Dropbox account.
Click the "Use Recipe" button on the page then log in using your IFTTT account.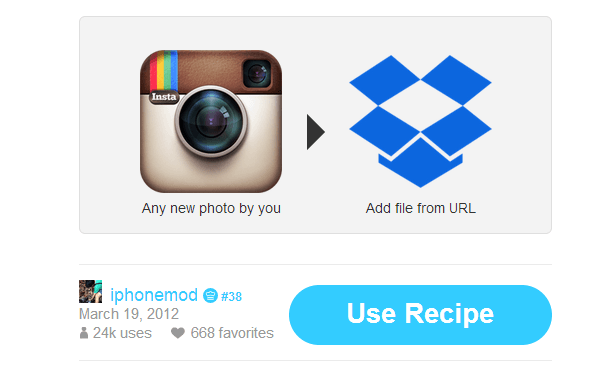 Click the "Activate" button to activate your Instagram channel. You will then be asked to log in using your Instagram account. Do the same for Dropbox.

After activating the above mentioned channels, simply click the "Use Recipe" button.
After which, a confirmation page will appear. Just click "Done". Do not forget to note down your personal recipe ID (ex. Recipe ID 12226850)
You will then be taken to your personal recipe page. It is where you can make some changes to your recipe's default settings. Like, for example, you can save your Instagram photos to a different folder path. By default, your Instagram photos will be saved to IFTTT/Instagram.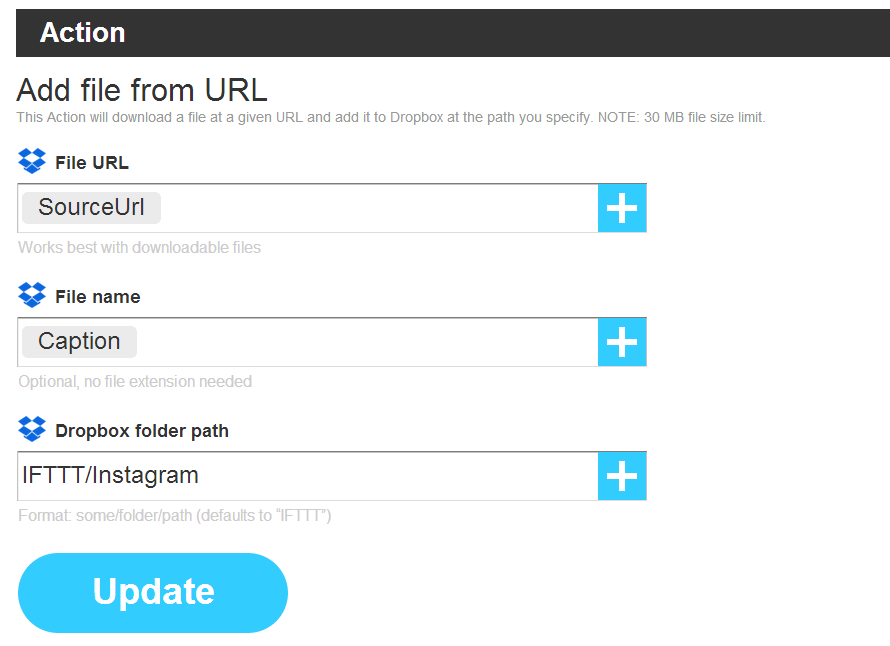 After you're done making the necessary changes, don't forget to click "Update".
So that's it. Every time you upload or post a new photo to your Instagram account, it will be automatically saved to your Dropbox account. No need to manually transfer your files.
Related Posts