You can open website source code in Firefox by right-clicking a page and selecting View Page Source. That opens a small window with the page's HTML coding. However, that window only shows the HTML. Firefox's X – Ray add-on shows both the HTML and webpage combined.
Open the X – Ray add-on page and click on the + Add to Firefox button to install it. Then restart the Firefox browser. Once you have restarted the browser, right-click on a page to open the context menu. It will include an X – Ray option on it as in the shot below.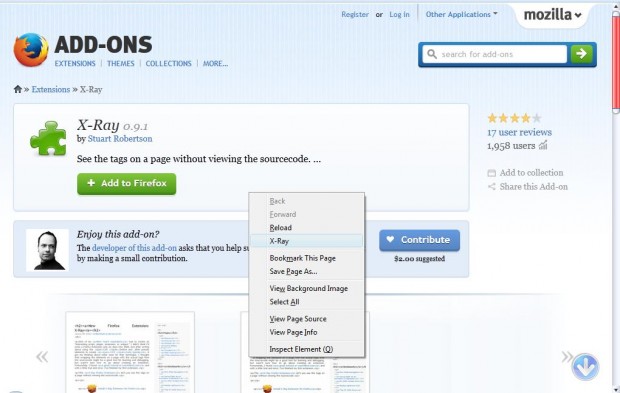 Go ahead and click on that X – Ray option. Alternatively, you can also select that option from Firefox's Tools menu. When you click on that option it will show you both the webpage and its HTML code/tags in the same tab as in the shot below.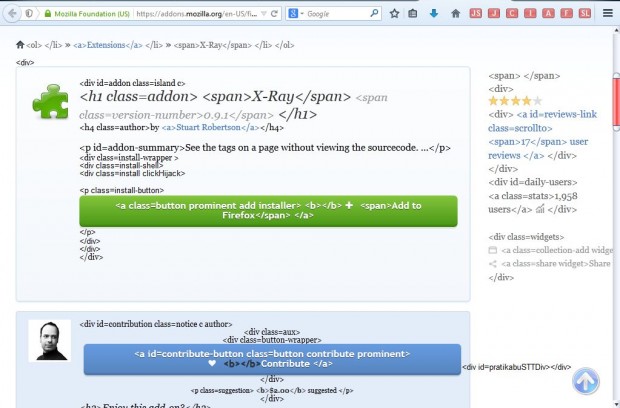 This is certainly better than the source code window. Now we can see exactly which parts of the page have been formatted with the HTML code. If you're searching for some HTML tags for your website, you can simply copy them from one page into your editor. Then replace the text in between the tags with something else.
There are a couple of ways you can revert back to the original page without the HTML tags included. You can right-click on the page and select X – Ray, or refresh the page by clicking the Reload current page option.
Those with their own websites should check out this extension. With it you can see HTML coding on a variety of pages, and then copy some of the code into your own websites.
Related Posts