As you can see in your Gmail account, every file attachment is represented by a paper clip icon. Apparently, the attachment icon is the same for every attached file regardless if it's an image, a spreadsheet, PDF or Word document.
Now, what if you want to know the type of file being attached without opening your email first? Come to think of it, this can help you save a lot of time in managing your emails. Well, in this case, all you need to do is to replace the default paper clip icon in Gmail with a better set of attachment icons.
How to replace the paper clip attachment icon in Gmail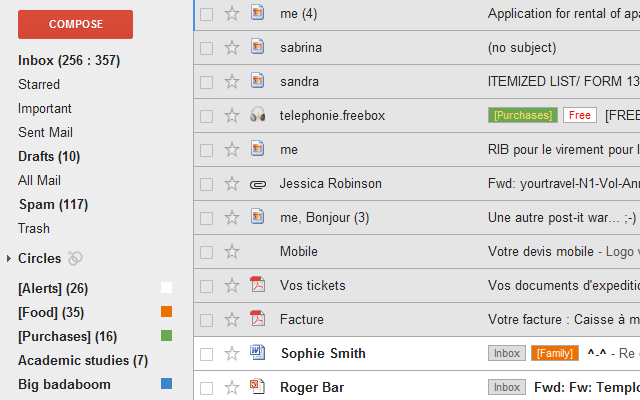 Note: This method only works if you're loading Gmail in Chrome
On your Chrome web browser, go to the Web Store then download and install this free Gmail add-on called "Attachment Icons for Gmail".
After installing the said add-on, go to your Gmail account. If you're not yet logged in, then log in using your username and password. If you're already logged in, then simply reload the page.
Go to the search box on top of your Gmail inbox. Click the small arrow next to the blue search button. On the drop-down menu, check the box for "Has attachment" then click the search button at the bottom of the menu. By doing so, you can set your inbox to show only those emails with file attachments.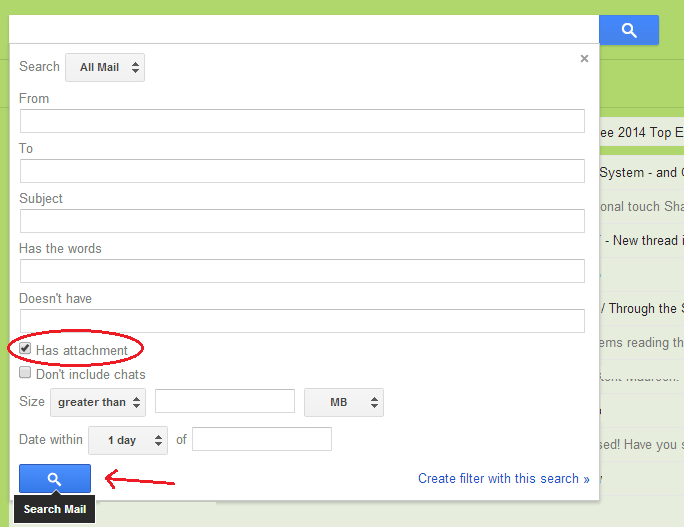 So that's it. As you can notice, instead of showing up the usual paper clip icon for file attachments, your Gmail inbox is now displaying an icon that shows the type of file attached.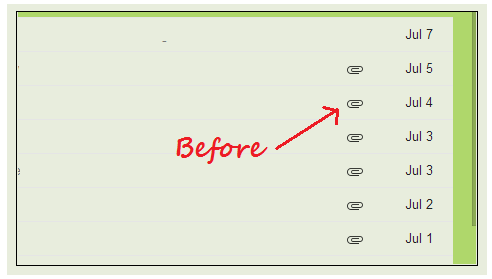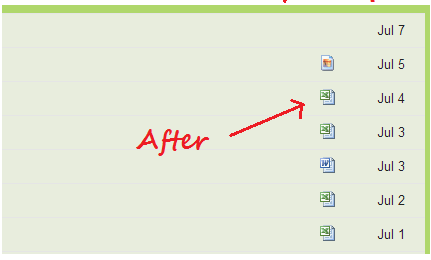 Just keep in mind that the paper clip icon will still be used for unsupported file formats. As of now, the add-on currently supports the following file types – xls, doc, docx, zip, rar, tgz, tar, pdf, tiff, jpg, bmp, gif, png, odt, ods, odp, ppt, pps, pptx, ppsx, txt, rtf, php, xml, exe, mp3, wma, wav, ogg, html, java, vcf, css, js, wmv, mpeg, avi, ics, mov, svg, Revit and AutoCAD.
Related Posts