Nowadays, there are so many browser plug-ins and apps that you can use to create and save notes. There are those that lets you save your notes offline while there are also those that allows you to store and manage your notes in the cloud. If you want the latter option, then you can go ahead and read on.
How to create, save and share notes online
On your web browser (ex. Chrome, Firefox, Opera, etc.), click this link to go to the homepage of Notedn – a free web-based application that lets you create, save and share notes online.
Once you're on Notedn's homepage, just click the register button. To use this web app, you need to register and log in to your private account.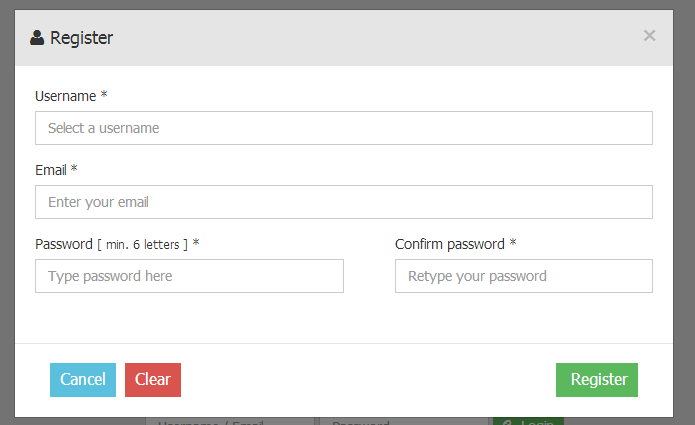 After logging in, the web app will ask you to confirm your email address. By confirming your email address, you're allowing the app to notify you about your due notes and tasks via email.
After confirming your email, you're now ready to create a new note. Just click "Textbook" from the main menu then click the "New Note" button on the left side of your dashboard.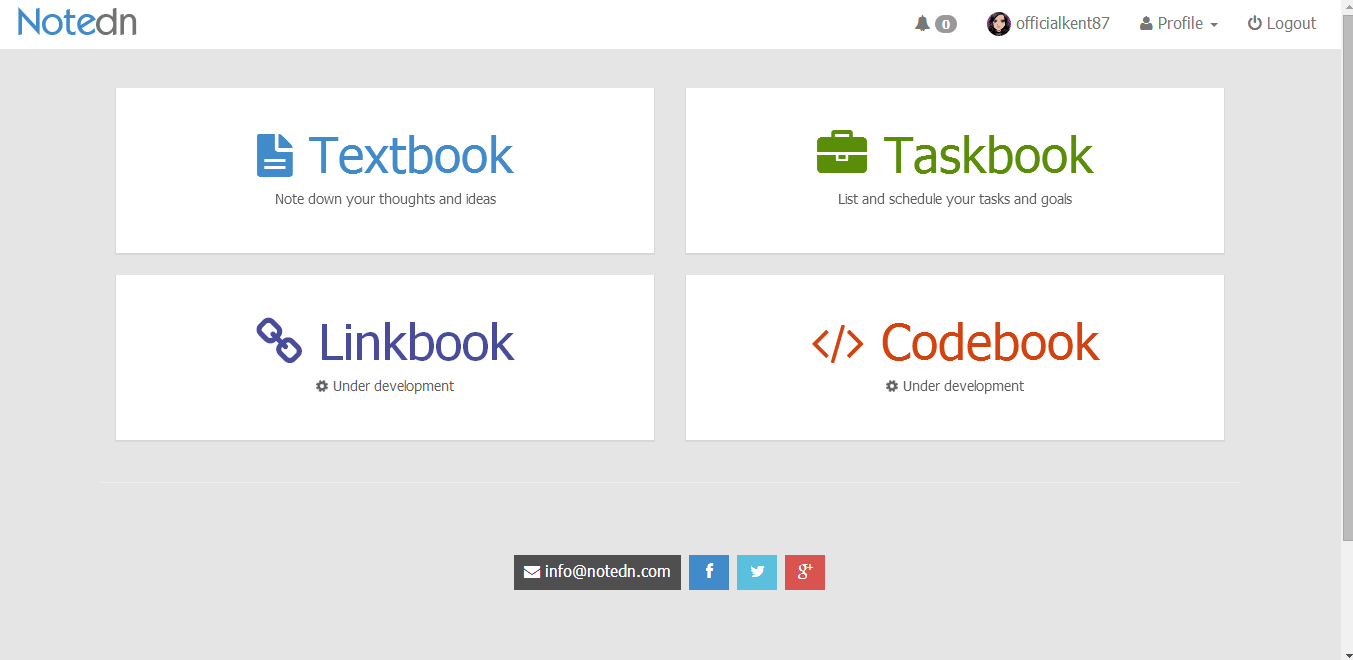 Fill in the required fields such as the note title, note text, category, tags, etc. You can also set a reminder for your note.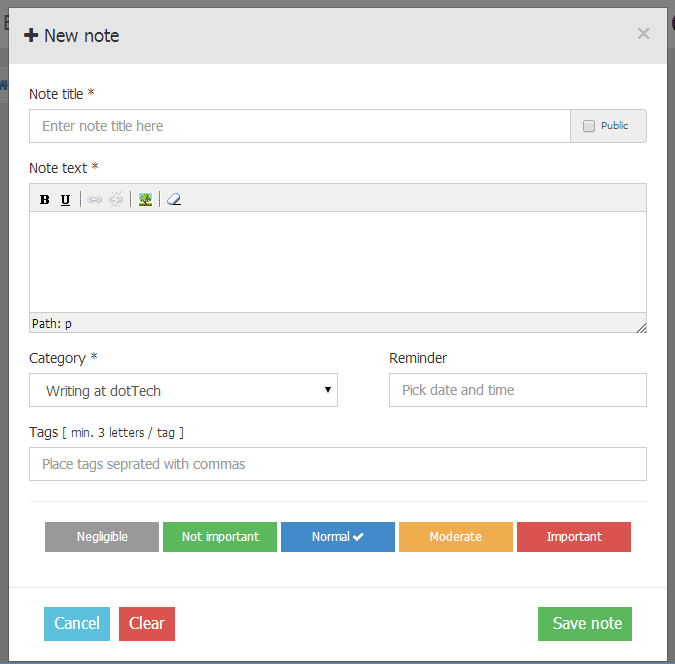 Before you click "Save", make sure to add the appropriate label to your note depending on its level of importance. With Notedn, you can mark as a note as important, moderate, normal, not important or negligible.
So that's it. Your newly created note will be immediately posted on your dashboard. Just click on the note title to view it.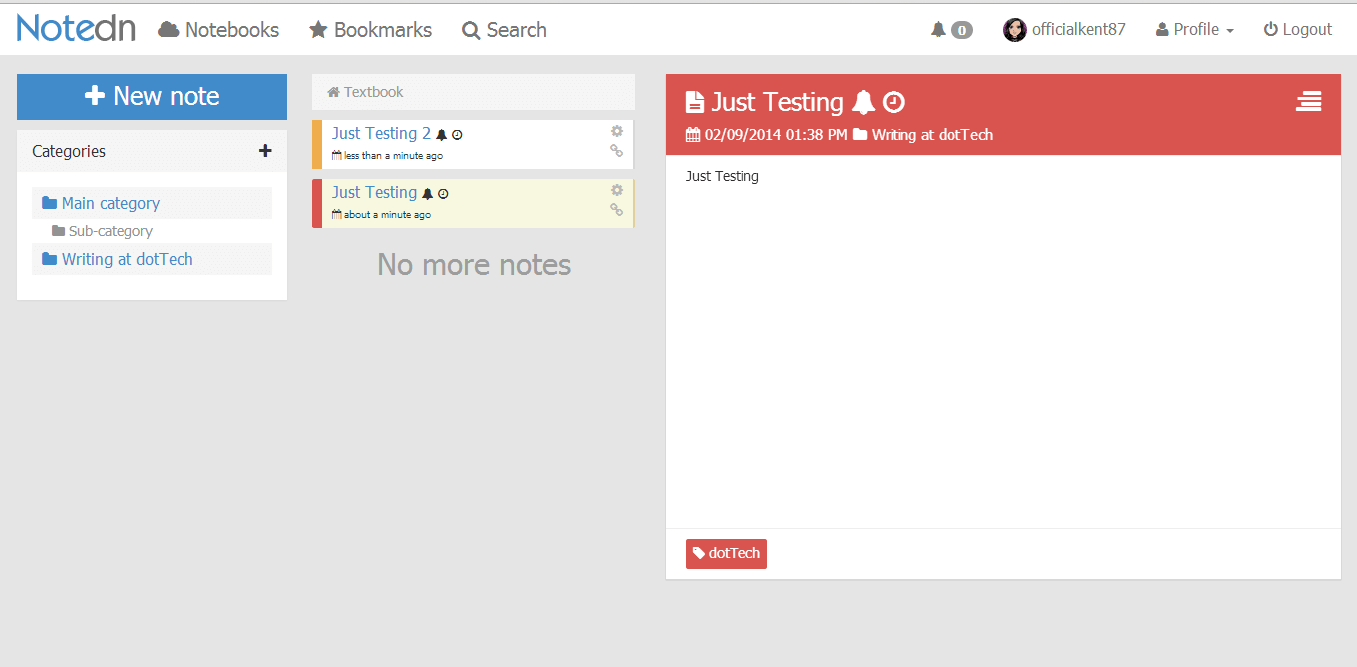 If you opted to save the note as public, then you're allowed to share its public link (URL) to your friends via email, IM, SNS, etc.
One of the main advantages of saving your notes online is that you can easily access them regardless if you're on your computer, tablet or smartphone. There's also no need for you to download or install any software. Just log in to your online dashboard and you're all set to create, save, view, manage and share your existing notes.
Related Posts