Many websites have Next buttons, or page numbers, at the bottom of their pages. They link the first part of a page with another section. The PageZipper add-on for Firefox merges pages together so that you can scroll straight to the next few pages.
Add PageZipper to Firefox from this page. Click on the + Add to Firefox and Install Now buttons to add the extension to the browser. Then you should restart Firefox.
Now open the page in the shot below by clicking the Open menu button and selecting Customize. It includes the PageZipper toolbar button. Drag that button onto the toolbar and select Exit Customize to close.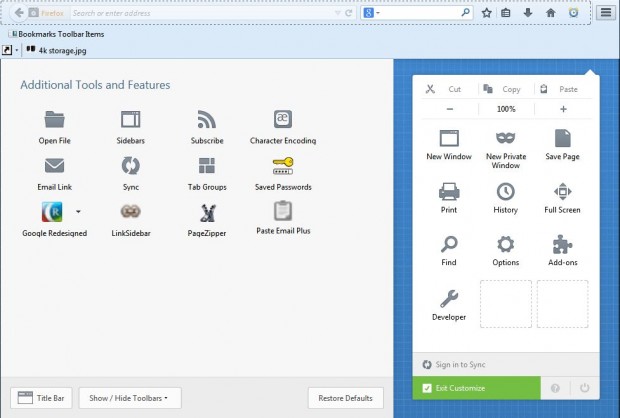 Open the Google search engine and enter a keyword. Usually you would have to click on the Next button to scroll through the search result pages. However, by clicking on the Start PageZipper icon on the toolbar you can scroll through all the search result pages without pressing the Next button at the bottom.
Clicking the PageZipper icon on the toolbar opens a backward/forward button as in the shot below. As you scroll down to the next pages, it also shows you the page numbers. Click on the boot icon to open the PageZipper homepage.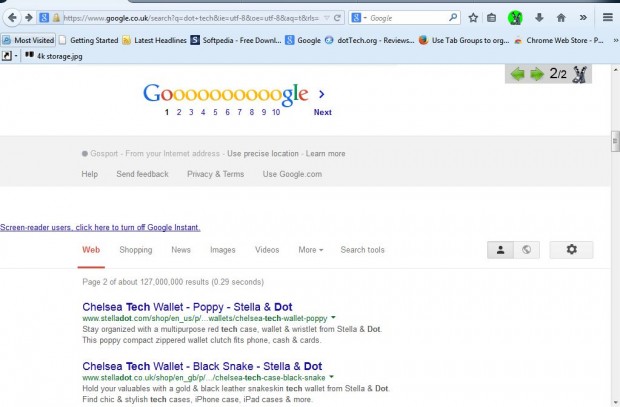 Try it out on the dotTech homepage as well. When you get the to bottom of page one, you can automatically scroll through to the second page and so on without pressing any of the number buttons.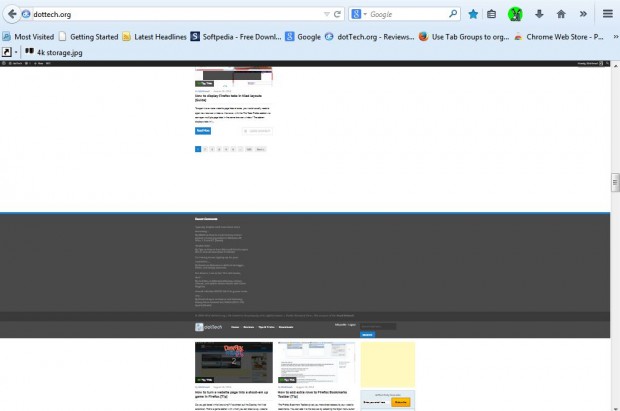 You can find further details at the PageZipper website, which includes a video demo. PageZipper is also available for Google Chrome, and you can add it to that browser form this page. Note that the add-on doesn't work on sites that load the next page with JavaScript instead of standard links.
Related Posts