There are times when you feel like watching a movie together with your friends or special someone. But alas, they're on the other side of the world. The least that you can do is to keep in touch with them via Facebook or Skype. Well, you and your long-distance friends may not be able to go to the cinema together but at least you can invite them to watch videos together online. Just read and follow the steps below to learn how.
How to watch videos together over the internet
Open your Chrome, Firefox, IE or Opera web browser then click this link to go to a web application called "Watch2Gether".
Click "Create Your Room" to create a private room for you and your friends. Registration is optional. Therefore, it's totally up to you if you want to create an account or not.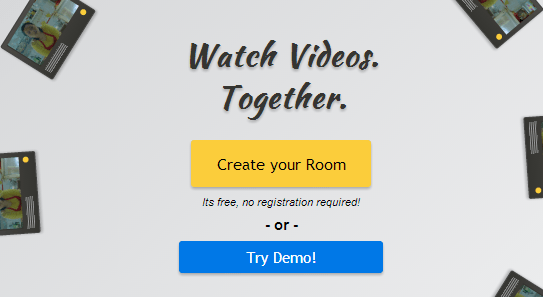 You will be asked to enter a nickname. Just pick any nickname then click "OK".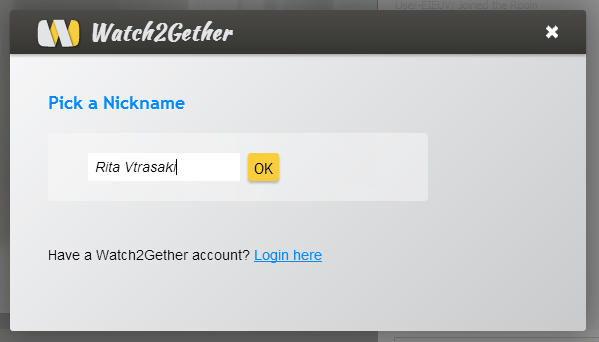 After that, you will be given a link that you can copy and share to your friends.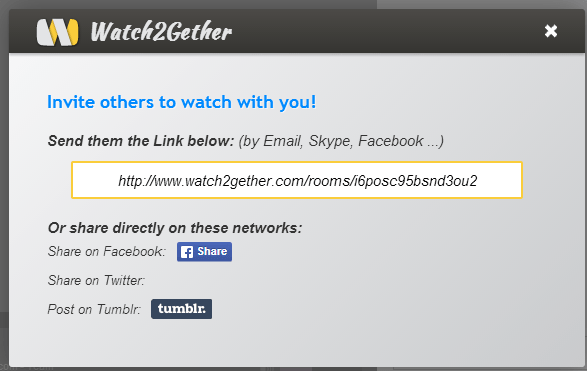 By default, a random video will be automatically played on your temporary room but you can change it by pasting the URL of the video that you want to watch on the field provided. With Watch2Gether, you can watch videos from YouTube, DailyMotion and Vimeo. You can also listen to songs via SoundCloud.
As you can see on your private room, there's a chat box on the right side. With this, you can chat with your friends while watching videos. You can also opt to set the video in full screen view.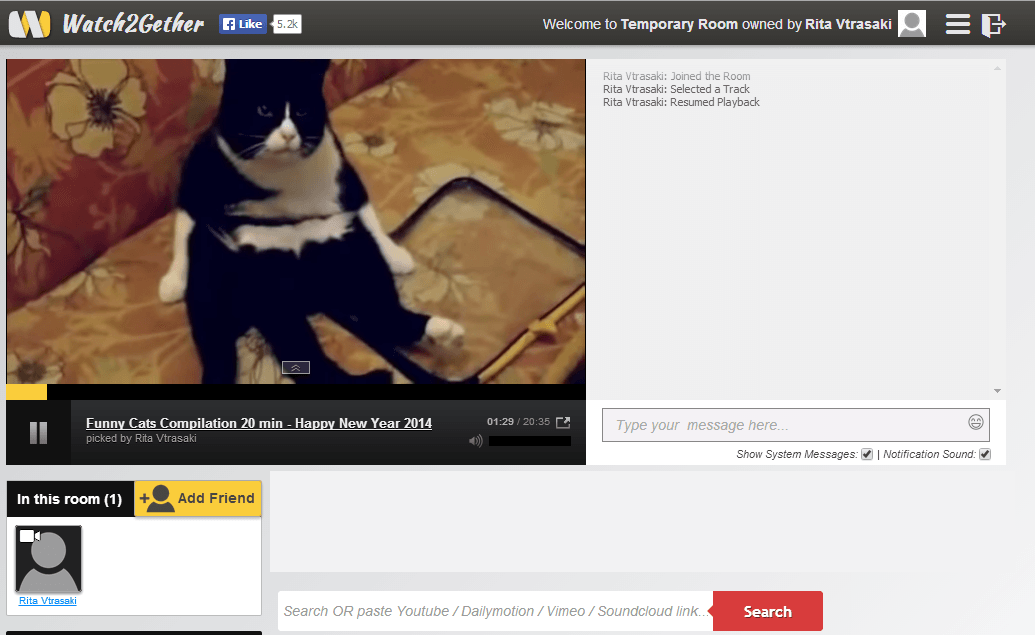 If you want, you can also play multiple videos via playlist. Since you're the owner the room, you can moderate its user permissions by preventing others from changing the video that you're currently playing. It is also important to note that the video playback is in sync with every user in the private room. If you pause the video, then everyone won't be able to continue watching it unless, of course, they decide to resume it before you do.
Apart from this, you also need to keep in mind that the temporary room that you created will be deleted after 24 hours. If you want to save your room, then you'll be required to create an account.
After you're done watching, just click the exit button to log out.
Related Posts