In previous posts, you've learned how to download and save Instagram photos and videos in Windows and via IFTTT. This time, you are going to learn how to use a web tool to directly download your favorite Instagram videos. The best thing about using a web tool or online tool is that you aren't required to install anything on your computer. You aren't even required to register.
So go ahead and read on.
How to download videos from Instagram
On your web browser (ex. Chrome, Firefox, Opera, etc.), click this link to go the homepage of "DreDown" – a free web app that lets you download Instagram videos and save it as MP4.
On the field provided, paste the Share URL of the Instagram post or video that you wish to download.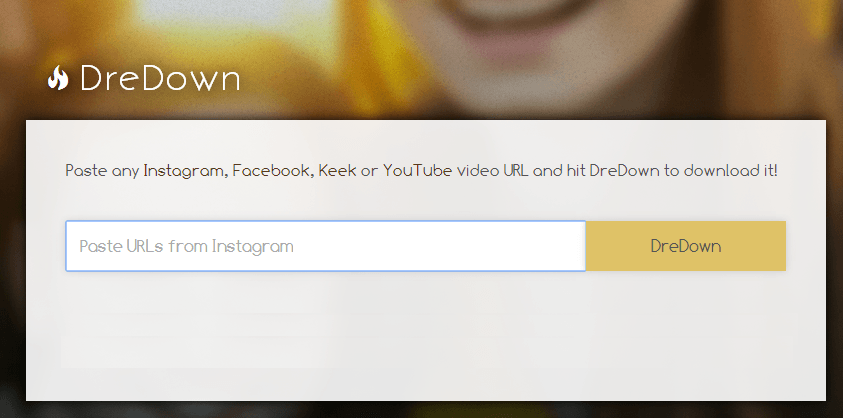 If you are viewing the video on Instagram's web viewer, you can just copy the URL from the address bar then paste it on the field provided. (See image below)

After you paste the URL, just click the "DreDown" button then wait until you get the confirmation message stating that your video is ready for download.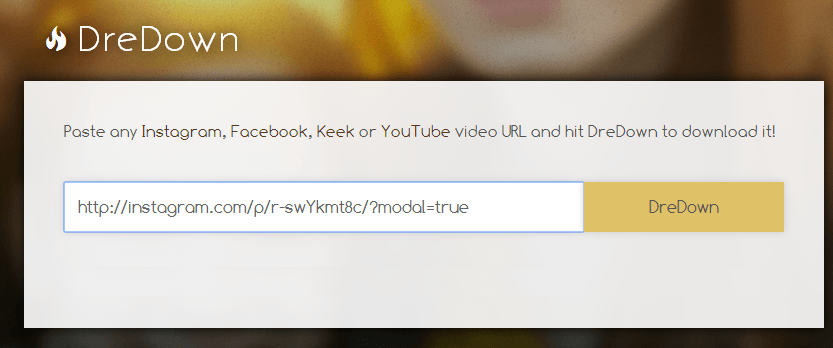 After which, a "Save As" dialog will appear and you will be asked to save your Instagram video to your computer. Just click "Save" to confirm. The Instagram video will be saved in MP4 format.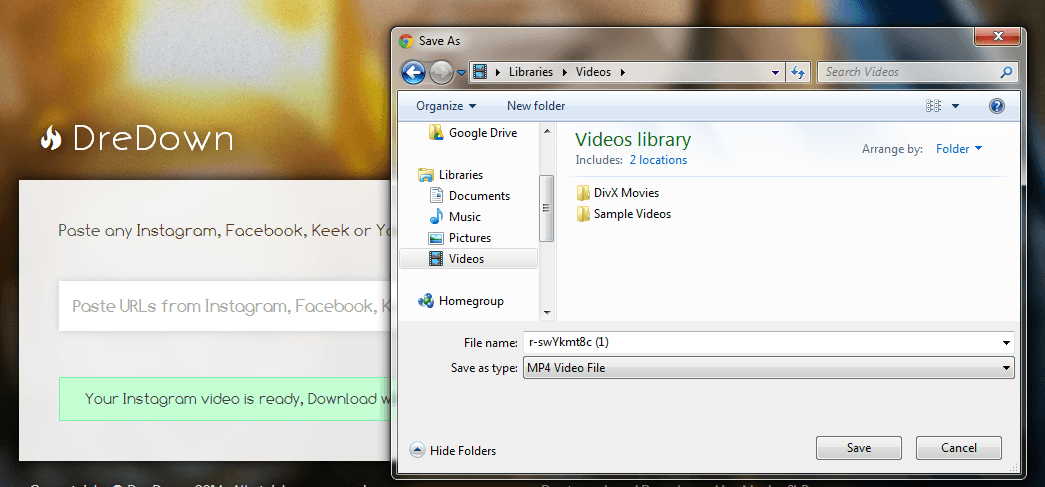 So that's it. Just repeat the same steps if ever you want to download another Instagram video.
By learning how to download any video from Instagram, you can easily create GIFs out of those cute cat videos. That's not all. You can also use this method to download exclusive previews and sneak peeks of your favorite artists, movies and TV shows. The possibility is endless.
Additional Tip: Aside from downloading Instagram videos, you can also use DreDown to download videos from Facebook, Keek and YouTube. So go ahead and try it out.
Related Posts