Over a period of time, your laptop battery life will naturally decrease. Other than changing your battery, there are measures which you can employ in order to try to get more out of your battery.
Windows 7 includes a hidden tool which you can use in order to examine how you use your power and from there makes suggestions on what you can do to improve your battery life.
In order to access this utility, open the Start Menu and then select All Programs>Accessories. Right click on Command Prompt and select Run as administrator.
In  command prompt enter the command below:
powercfg -energy
Windows will take about 60 seconds to analyze your power usage.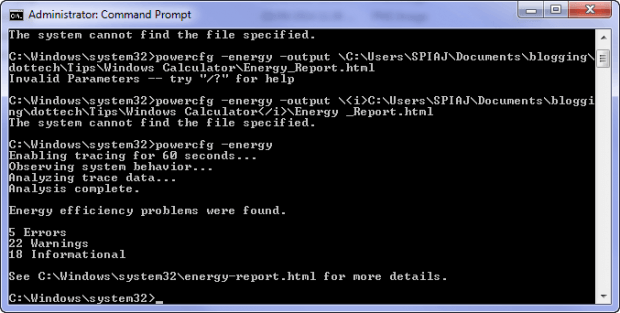 Simply type energy-report.html in order to view your energy report. The report will be opened in your default web browser and you will see a list of  recommended changes.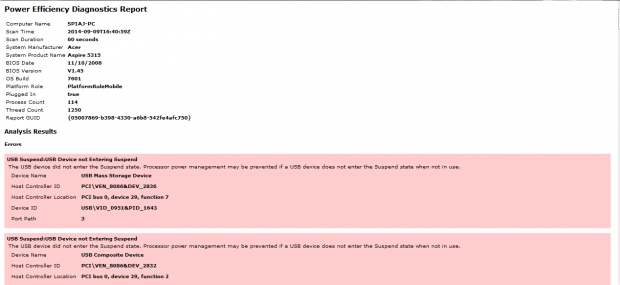 This tip can come in quite handy for those of us looking to squeeze everything out of our laptops.
Related Posts