Those who often browse with multiple windows in Chrome should add the Windows Tiler extension to the browser. Windows Tiler is a tool that organizes the browser's windows into non-overlapping tiles that all fit neatly together. Then you can browse the window content without switching between their minimized windows on the taskbar.
To add Windows Tiler to Google Chrome, open this page. Then click on the + Free option to add it to the browser. When added to Chrome, you'll find a Windows Tiler button on the toolbar as in the shot below.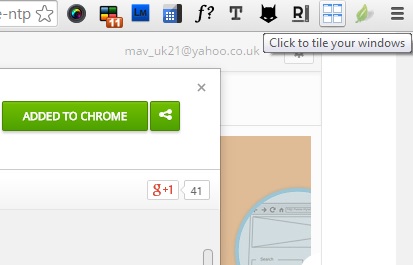 Now open three, or more, website pages in separate Google Chrome windows. To open separate windows, select a page tab, click Customize Google Chrome button and then New Window. Press the Restore Down button at the top right of the windows so that they are partly open on the desktop as below.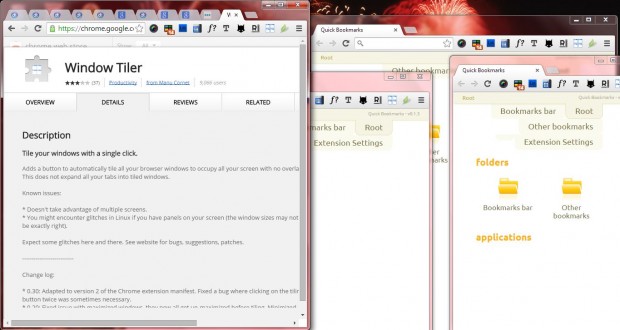 Then you should press the Windows Tiler button on the taskbar. That will tile the Google Chrome browser windows on the desktop as in the shot below. Now you can easily browse them without switching windows.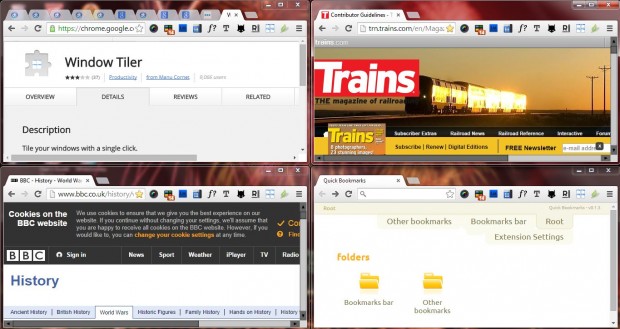 Windows Tiler doesn't have any additional customization options.  Nevertheless, it's still a handy extension to have that effectively organizes multiple Google Chrome browser windows.
Related Posts